Yesterday [May 1st], on behalf of the Government of Bermuda, the Minister of Labour, Community Affairs and Sports Lovitta Foggo welcomed Azorean Government Official Dr. Paulo Teves to Bermuda.
Dr. Teves — who is the Director of Regional Communities of the Azorean Government — visited Bermuda from 29 April – 2 May.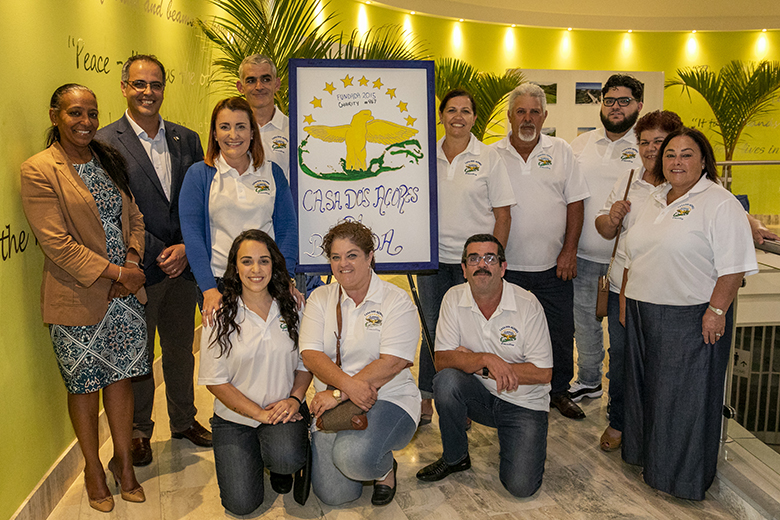 He was in Bermuda to open an exhibition of art that the Portuguese Government provided. This exhibition opened on Tuesday evening in the Washington Mall.
Minister Foggo indicated that Dr. Teves' visit was "fitting and timely" as yesterday, the Ministry formally highlighted May as Heritage Month.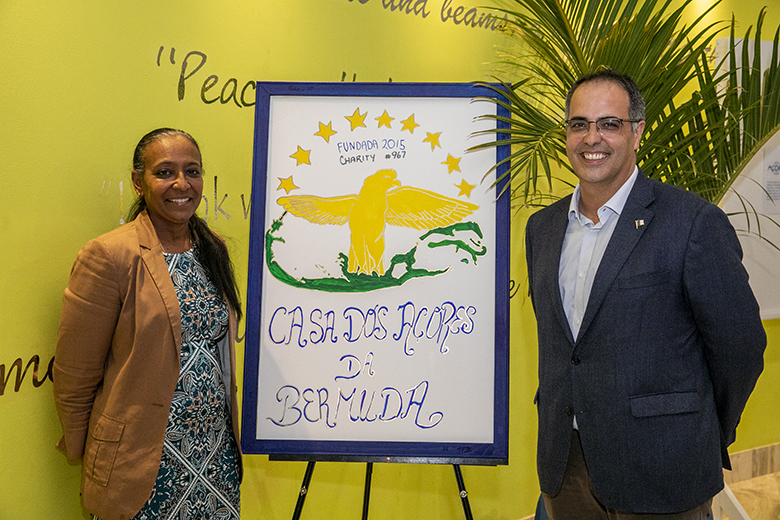 During Dr. Teves' courtesy visit, Minister Foggo discussed the "shared cultural commonalities between our two countries", and the important contributions that the Portuguese community has made to the island.
Minister Foggo also highlighted the upcoming November holiday to commemorate the 170th anniversary of the arrival of the first Portuguese immigrants in Bermuda as "a demonstration Government's commitment to recognizing and embracing the importance of the Portuguese culture."
Earlier in the week, Minister Foggo joined Dr. Teves and members of the Portuguese community in launching a Washington Mall photography exhibit called "Azores", which highlights the Azorean Diaspora.
Minister Foggo said, "In 1849 Portuguese immigrants first arrived on Bermuda's shores from Madeira and the Azores. Since then our Portuguese community has played a significant role towards the social, economic, political and cultural advancement of Bermuda.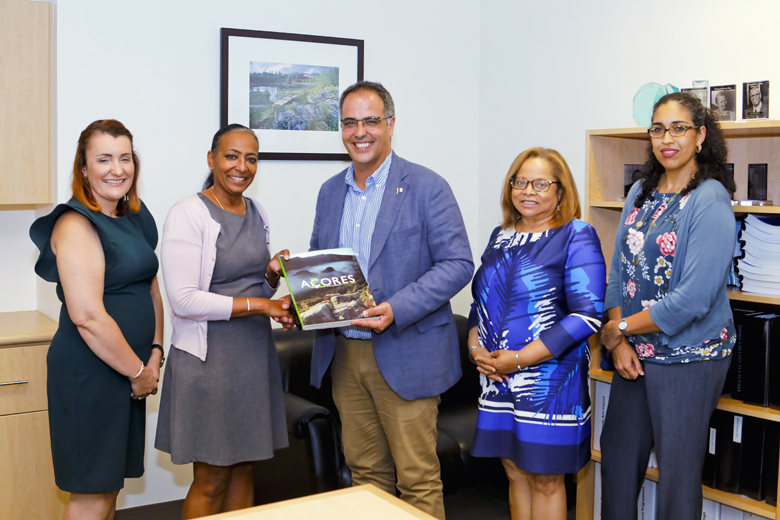 "Our discussions centered around furthering and strengthening relationships between Bermuda and the Azores. We have much in common and against the backdrop of highlighting May as Heritage Month, I was very pleased to join with Bermuda's Portuguese community to welcome Dr. Teves and our friends from the Azorean Government to Bermuda."
Read More About