The Chubb Select internship, now in its seventh year, announced their six 2019 interns, with James Amaral, Diarra Franks, Dylan Muldoon, Aaron Rego, Leah Smith, and Danielle Wall all taking part in the programme.
Chubb Select is a well-established insurance internship aimed at talented Bermudian university students who are considering a career in the international insurance industry.
The 10-week programme which runs from June 10 – August 16, provides interns with a well-rounded understanding of the insurance industry in a practical environment. Students can expect to gain industry knowledge along with hands-on experience, while building professional relationships.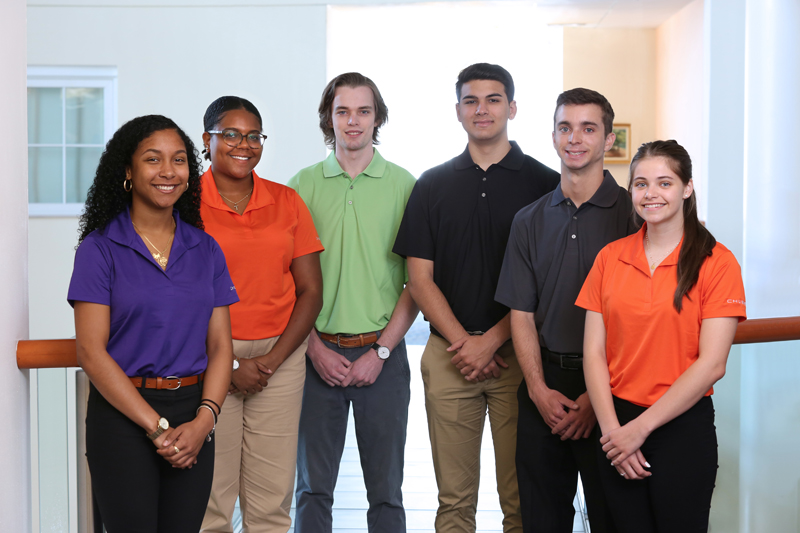 The six students selected for this year's Chubb Select internship are:
1. James Amaral, University of New Hampshire
2. Diarra Franks, University of Manchester
3. Dylan Muldoon, Bates College
4. Aaron Rego, University of East Anglia [UEA]
5. Leah Smith, New York University Stern School of Business
6. Danielle Wall, Wilfrid Laurier University
"Year after year, we are extremely impressed with the talent Bermuda has to offer. It is a pleasure to provide the interns with the tools needed to develop into future insurance professionals. The Chubb Select internship continues to provide a solid foundation for students who have gone on to pursue careers within our company and many others," said Lisa Harvey Simmons, SVP & Director of Human Resources, Chubb.
To learn more about the Chubb Select internship and further student opportunities, please visit chubb.com/bm.

Read More About