[Updating] The by-election in Constituency #17 Pembroke Central is taking place today [Nov 21] with Jason Hayward standing for the PLP, while Dwayne Robinson is the OBA's candidate.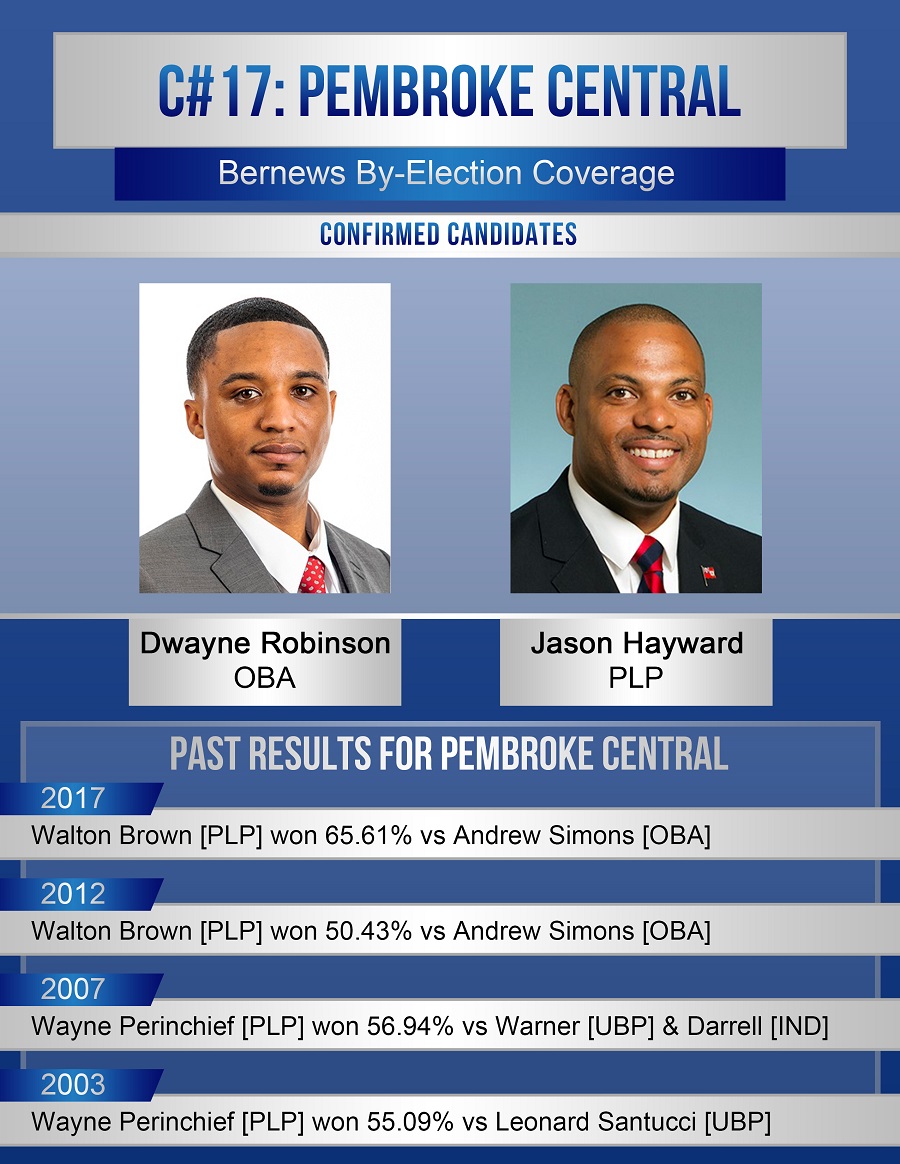 The by-election has been called due to the untimely death of MP Walton Brown, who held the seat since 2012.
Looking at past results, since the single MP system took effect, the PLP have won all four elections in the area; winning with 65.61%, 50.43%, 56.94% and 55.09% of the vote.
Update: Live Video replay of Mr Hayward being announced as the winner
The polls will close at 8.00pm this evening and generally in by-elections the results are available later that evening, and we plan to update later tonight.
Your screen will automatically refresh with the latest updates
Read More About