The Hamilton Rotary Interact Club is reflecting on its work to assist the community since its inception nearly five years ago, including donations to groups such as PALS, the Salvation Army, the Bermuda Cricket Board youth division, the Seventh Day Adventist Church, and Warwick Preschool.
A spokesperson said, "As we move into a new decade, we pause to give thanks to Rotary youth who have served our community well. The Hamilton Rotary Interact Club has been enhancing the plight of those who have fallen on hard times for almost five years since its formation."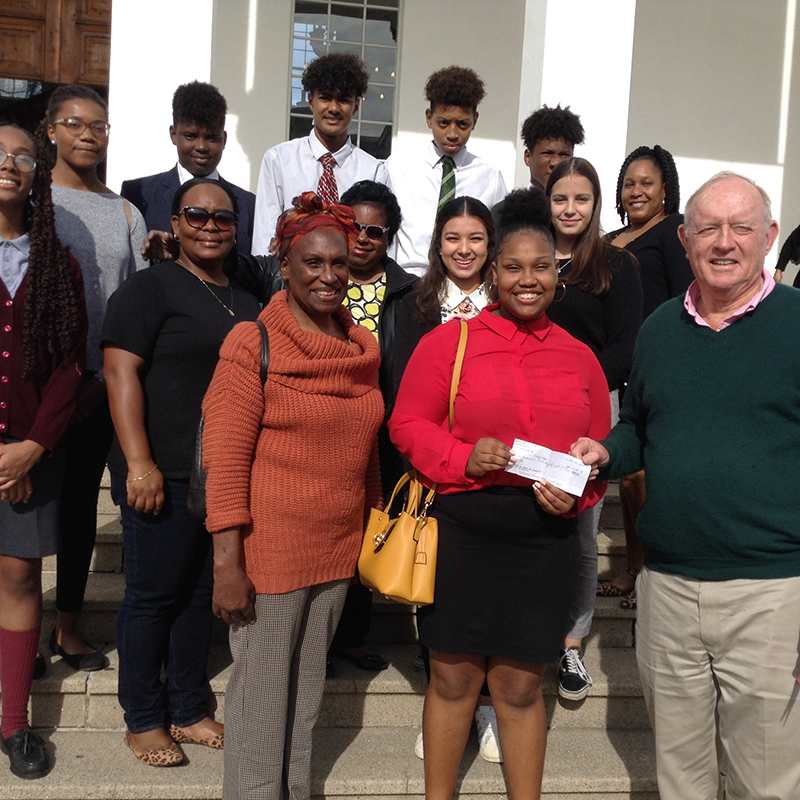 "They have helped to prepare supper and serve the needy at the Salvation Army, donated well-needed cups and lids to the Street Feeding Soup Ministry, sold tags for the Bermuda Cricket Board youth division and Feed The Children Ministry, run by the Seventh Day Adventist Church, and hosted and assisted visually blind citizens of the Inspire Bermuda Charity during their most successful tag day.
"They sent scores of shoes and sneakers to a children's orphanage in Haiti, donated close to $400 to residents who lost their homes due to an apartment building fire in Yonkers, New York, and donated toys, books and puzzles to the Warwick Preschool, which suffered from a fire that destroyed resources in one of its classrooms.
"This year, they donated $200 to the PALS charity as part of Rotarian Joy Lusher's monthly Rotary charity benefit dinner, and presented several bags of groceries and food vouchers to families of acute care patients in need at the King Edward VII Memorial Hospital."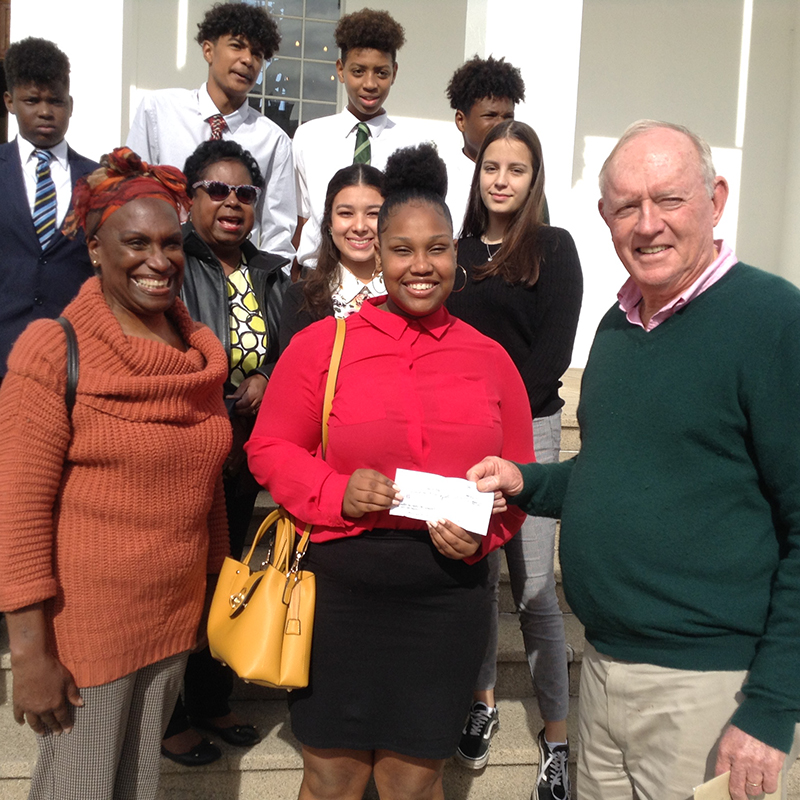 "In addition to service projects, they continue to invite members of Toastmasters in to enhance and refine their public speaking skills. They have learned about the impact of pollution on land and in the oceans and have conducted several trash cleanups in our environment joined by the Rotarians from all four clubs.
"They have become stewards of our environment through scholarly sessions with Mrs. Anne Hyde, Executive Director of KBB. Presently, 14 members of the Rotary Interact Club are preparing to travel to the United Nations as part of the National High School Model of United Nations [NHSMUN ] in February 2020.
"To this end, between serving those in need, they have managed to hold two successful bake sales, participate in a Polar Bear Swimathon and held a tag day on January 4 throughout the City of Hamilton and Marketplace in Shelly Bay.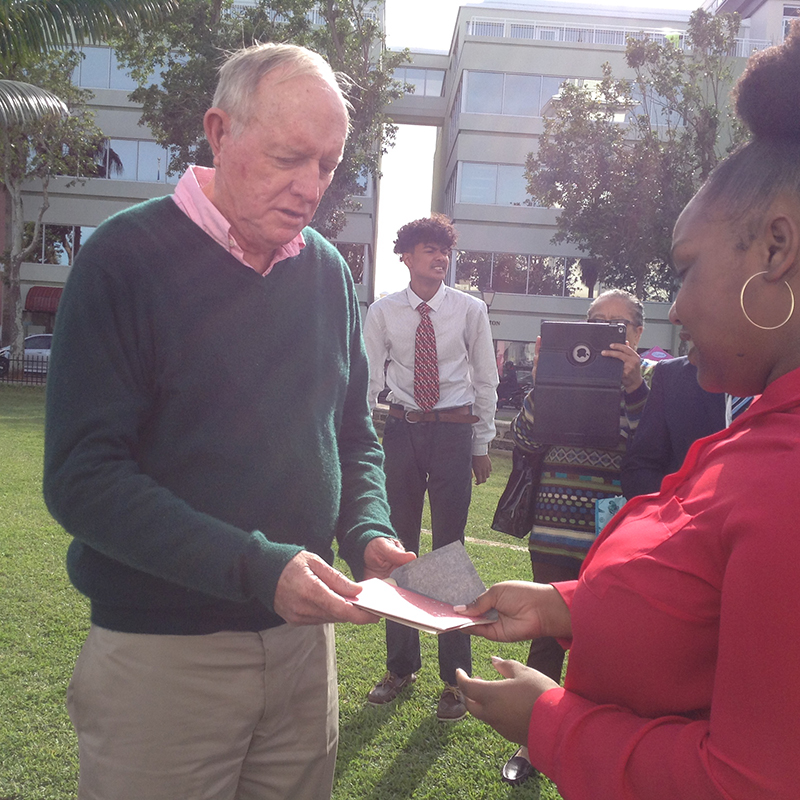 "The Hamilton Rotary sponsoring Club has funded the airfare of the student delegates and the students are diligently raising funds for hotel, transportation and food costs while abroad.
"There are currently three other Rotary Interact Clubs at Somersfield Academy, Mount St. Agnes and CedarBridge Academy. All are actively engaged in service projects and will be working together on specific ventures as they get to know each other better through Rotary.
"The Rotary Club has provided hundreds of youth with overseas travel opportunities through its Rotary Exchange program and has sent several S2 students to its RYLA Leadership Camp in New Jersey. Many of the students have been awarded medals for academic performance, leadership, and community service.
"Several former members were presented with Outstanding Teen Awards by Teen Services."
Read More About