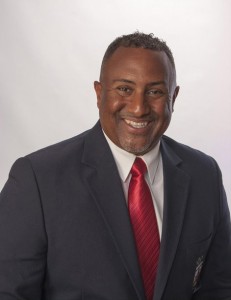 [Opinion column written by Ben Smith]
The economy of Bermuda has reached levels of real concern and we must look at the signs of the times. They are not good.
Drive from Somerset to St. George's and count all the for-sale signs, some of which have been there for years. There is very little movement in real estate, which has an impact on construction which, in turn, leads to less available work.
International business has been going through a transition with mergers, downsizing, outsourcing and closures, while less companies register to come to Bermuda.
Local business is under attack with the high cost of doing business and an increase in taxes. One of the hardest hit areas is retail, which is a word used to describe everything from clothes to cars to construction and even gas.
Government says the retail sector needs to change with the times and it is up to retail to solve the problem – yet in doing so, Government ignores the fact that a failing retail sector has a major impact on the lives of thousands of Bermudians.
An increase in taxes has had a direct impact on this sector which is in a battle for survival against outside companies that don't have the same financial burdens.
Remember, a local retailer has the following costs: salaries, social insurance, pension, payroll tax, health insurance and other costs such as rent, internet, electricity and city tax. In addition, local retailers must pay shipping costs and import duty. The latter is paid up-front even before the goods imported are sold.
If after all that, a retailer manages to make a profit, which could be used to sustain jobs and invest back in the business, the Government has imposed a dividend tax which directly impacts small Bermudian companies.
While Government states that retail needs to come up with the times to compete with online overseas companies, the difference in Bermuda is that we are an island with no manufacturing – so everything must be imported and virtually everything imported is subjected to tax.
The other difference is that whereas in larger countries, those who lose jobs in retail can find employment elsewhere, the same cannot always be said for Bermuda. Where will they find a new job here, in this current economic climate? Approximately 3,000 Bermudians are employed in retail.
We have an aging population and a low birth rate meaning we have a growing segment of Bermudians who will not be able to contribute as much economically, but who will need to be supported by the remaining, shrinking, workforce.
This situation is being exacerbated because young people are deciding to leave Bermuda to make a life overseas where there are more opportunities.
One of the impacts of a slow economy and shrinking workforce can be seen by the impact on charities.
We have just seen the Centre on Philanthropy being forced to close due to financial pressures, but more people are also finding themselves in need which means more people are relying on charity, which, in turn, are increasingly relying on international business to provide the funds, even as those international businesses are subject to mergers and acquisitions which reduce their charitable donations.
We are asking IB to feed our hungry, cloth our needy, build low cost housing, sponsor our and – basically – give, give, give while publicly saying things that makes them feel unwanted and, in some cases, even hated because of their skin tone.
Most people have seen the movie Titanic. After the ship hit the Iceberg and began to sink, a decision was made not to tell the passengers to avoid panic setting in and the band was told to keep playing.
Then the wealthy were escorted to lifeboats so they could evacuate as the ship continued to take on water.
Relating this scene to Bermuda we must be aware that the wealthy, if needed, have a plan and a lifeboat, the workers are already underwater, and the middle class is quickly finding themselves up to their necks.
Is there a plan other than taxing, watching retail die and hoping for someone to bail us out while we tell them we don't like them? I do not see one.
- Ben Smith

20 Most Recent Opinion Columns

Opinion columns reflect the views of the writer, and not those of Bernews Ltd. To submit an Opinion Column/Letter to the Editor, please email info@bernews.com. Bernews welcomes submissions, and while there are no length restrictions, all columns must be signed by the writer's real name.
-
Read More About