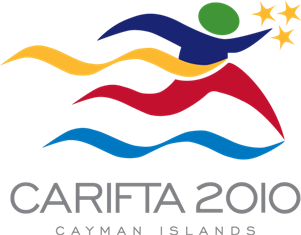 Bermuda's team has concluded competition at the 2010 Carifta Games held in the Cayman Islands, finishing in a very impressive 5th spot overall, out of the 25 nations competing.
The Carifta Games are open to athletes under 20 years old from dozens of nations. World class sprinters such as Usain Bolt, Merlene Ottey, Kim Collins, Obadele Thompson and Debbie Ferguson came up through the Carifta ranks.
The young Bermudian athletes turned in a performance to make the island proud, bringing home a whopping 11 medals in total.
Bermuda Medal Winners:
Akeila Richardson – bronze – triple jump
Allison Outerbridge – bronze – triple jump
Christian Wright – bronze – long Jump
Henry Stevens-Carty – bronze – 800 metres
Jasmine Brunson – bronze – long Jump
Jeneko Place – silver – 100 metres, and silver 200 metres
Juma Mouchette – bronze 1500 metres
Shaquille Dill – silver – 800 metres
Taylor Ashley Bean – bronze – 3000 metres
Numerous other Bermudian athletes performed well, including many who did not win medals but turned out strong performances. With the Carifta Games including athletes from all through the Caribbean region, which is known for its athlete quality, to even qualify is an impressive achievement.
The other Bermudian athletes representing Bermuda were:
Alexis Bean – 1500m
Ashley Berry – 3000m
Blaine Simmons – 100m & 4X100m
Bruce DeGrilla – Long Jump
Christian Wright – Long Jump & 4X100m
Dage Minors – 1500m
Daniel Emery – 4X100m
Kameron Creighton – 3000m
Ryan Furbert – High Jump
Scott Clarke – 4X100m
Shawn Herman – 5000
Shuntae Hendrickson – 1500m
Trey Simons – 1500m & 5000m
Tristan Joynes – 110m Hurdles
Read More About