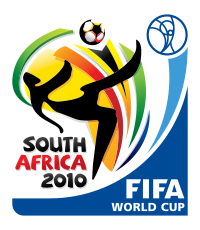 The Bermuda Department of Health advised that football fans travelling to South Africa for the FIFA 2010 World Cup, should be appropriately vaccinated against measles, mumps and rubella.
Dr Cheryl Peek-Ball, the Senior Medical Officer noted that recent measles outbreaks have been reported in several South African countries: Botswana, Namibia, South Africa, Swaziland, and Zimbabwe. Since January 2009 South Africa has reported 9,583 confirmed measles cases and the ongoing outbreak has reached all 9 provinces.
This will be the first time that the tournament has been hosted by an African nation, after South Africa beat Morocco and Egypt in an all-African bidding process. The total prize money on offer for the tournament was confirmed by FIFA as $420 million.
The official matches of the 2010 FIFA World Cup will take place in Bloemfontein, Cape Town, Durban, Johannesburg, Nelspruit, Polokwane, Port Elizabeth, Pretoria, and Rustenburg from June 11 to July 11 2010.
Dr. Peek-Ball observed that travellers who are not fully immunized against measles and rubella are at risk when visiting countries or areas where measles or rubella viruses are circulating. She emphasised
that particular attention should be paid to ensuring the protection of women of childbearing age against rubella to prevent possible infection with rubella virus during pregnancy.
The Health Department says that residents who are planning to travel to South Africa to attend the World Cup, or for other reasons, should check with their physicians to confirm that they are adequately protected against measles and other vaccine-preventable diseases. Travellers who are not fully immunized should make arrangements to attend the Department of Health's Travel Health Clinic for advice.
Measles and Rubella are components of the Measles, Mumps, Rubella immunization (MMR) which is part of Bermuda's childhood immunization programme. The majority of children should have been fully immunized by the age of six years. MMR is given at 15 months and a booster is given between the ages of four to six years. The MMR vaccine is also recommended for adults who require immunization.
Adults may contact the Travel Health Clinic, located in the Hamilton Health Centre's Child Health area, for travel health advice and to arrange for immunizations. Appointments are necessary for the Travel Health Clinic and should be made by calling the Child Health Clinic of the
Department of Health at 278-6460.
The Department of Health noted that April 24th marks the start of Vaccination Week, making it an opportune time to assure that you and your child are adequately immunized against the many preventable diseases.
Read More About
Category: All