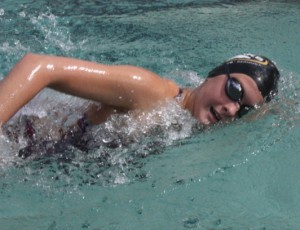 Mr. Ben Smith, Aquatics Manager/National Swimming Coach said, "We are very pleased to have CCS as our new sponsor for this year's National Swimming Championships. We have been working hard to make this a very exciting and successful weekend. This will be the last local meet of the season and we can expect some very fast swimming".
This will be a great opportunity for people to come out and see our local talent compete at a high level. We have had lots of success overseas over the last few seasons but it is always great to have our talent on display at home in front of the home crowd. We will have our Carifta medalist, elite athletes, Commonwealth team and future swimming stars all competing this weekend.
Roy Allan is back from his training program in Germany and he has brought some of his team mates back to give our swimmers some more competition. There are also guest swimmers from Canada and the US who will all help to push our local swimmers to even faster times.
This will be the last chance for some swimmers to qualify for overseas meets such as CISC and Coral Springs and for our elite athletes to test themselves out before travelling to compete against the top swimmers in our region. Some of our young swimmers that have been grabbing the headlines with their record breaking have met the standard for Nationals and will be out to challenge the senior swimmers. This is an open meet and will see most of Bermuda's top swimmers dueling.
This year relays have been added to the meet which should bring even more excitement and spirit to the event. The swimmers have been preparing all year for the chance to test themselves and will be excited to have lots of support on deck to watch them race. If you have never been to see swim meet this would be a great one to see. These swimmers have trained for hundreds of thousands of mile in the pool and have spent many mornings and weekends doing laps while most people are still sleeping to prepare for an event like this.
Mr. Smith closed by saying, "I know that all the coaches in Bermuda are proud to see what our athletes can achieve at a meet like this. Let's hope there will be lot's of personal best times and that maybe some records will fall".
National Championship Schedule is as follows:
Friday: 6:00 PM Start
Saturday Prelims: 9:00 AM Start Finals 5:30 PM Start
Sunday Prelims: 9:00 AM Start Finals 5:30 PM Start
Read More About