Bermuda has captured our first gold medal at the CAC Games, courtesy of Tyrone Smith's 8.22 metre leap in the long jump. This leap was also a personal best for Mr Smith, with his previous being 8.03 metres, which set the Bermuda National Record. To top it off, Bermuda's own Donna Watson, the President of the Bermuda Track and Field Association, presented the medals at the event being hosted in Puerto Rico.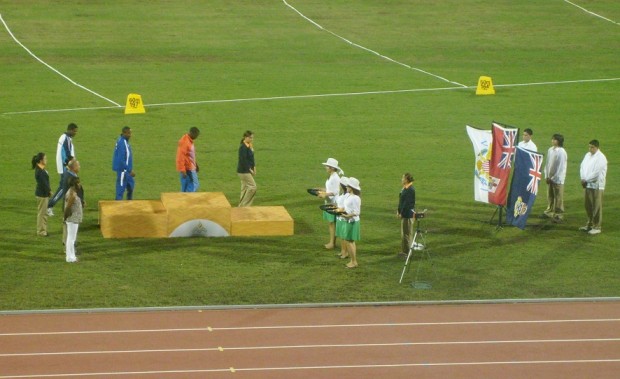 Mr Smith's gold medal win is notable in that it is the second ever gold medal for Bermuda in the history of the CAC Games. Bermuda's athletes have been excelling in these games, winning five medals to date, which compares very favorably as in the previous 75 yrs of the CAC Games, Bermuda won 14 medals total.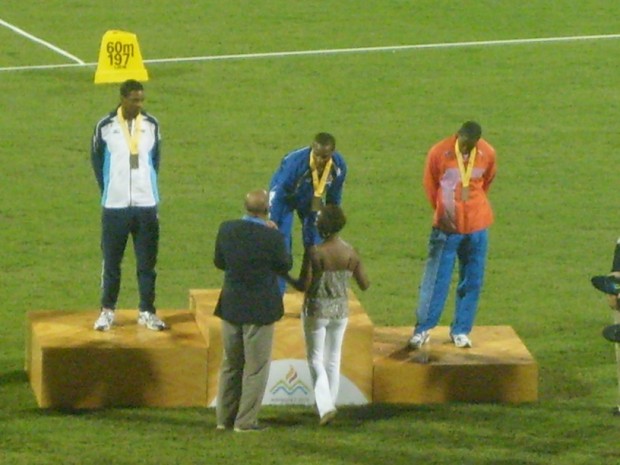 Tyler Butterfield won Bermuda's fourth medal of these games, and the island's second triathlon medal, following Flora Duffy's silver medal winning performance. Bowler Damien Matthews gained the first medal for the island when he captured a bronze in bowling, and shooter Ross Roberts added the second medal, a bronze, with a great performance in the 50m shooting.
The 2010 Central American & Caribbean (CAC) Games are being held in Mayaguez, Puerto Rico from July 17th through August 1st. They are the oldest continuous-running regional games, dating back to 1926. Held every four years, the strongly competitive Games typically host competitors from countries in Central America, the Caribbean, Mexico, Bermuda, and the South American countries of Surinam, Guyana, Colombia and Venezuela. Bermuda is fielding a 60-strong team of our top athletes spanning many sports, our largest ever contingent to compete in the CAC.
For more information on Tyrone Smith, visit his website JumpTyroneJump.com
Read More About