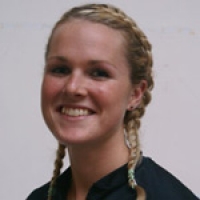 One of Bermuda's top female triathletes has proved herself again by capturing a silver medal at the 2010 Central American & Caribbean (CAC) Games, which are being held in Mayaguez, Puerto Rico from July 17th through August 1st.
She completed the course in a time of 2:08.46, coming out of the water 9th with a swimming time of 20:18, had the third fastest cycle time of 1:28:20 and then she had the second fastest run time of 40:05.
Flora Duffy's win was Bermuda's third medal of these games, and the island's first silver. Bowler Damien Matthews gained the first medal for the island when he captured a bronze in bowling, and shooter Ross Roberts added in the second medal, a bronze, with a great performance in the 50m shooting.
Ms Duffy, along with Tyler Butterfield, are part of a "two strong" Bermuda triathlon CAC team, both of whom went into the games considered to be medal contenders.
The CAC Games are the oldest continuous-running regional games, dating back to 1926. Held every four years, the strongly competitive Games typically host competitors from countries in Central America, the Caribbean, Mexico, Bermuda, and the South American countries of Surinam, Guyana, Colombia and Venezuela. Bermuda is fielding a 60-strong team of our top athletes spanning many sports, our largest ever contingent to compete in the CAC.
Read More About