The Around the Island Powerboat Race took place yesterday (Sept 12), and saw dozens of boats and jetskis zoom around the island at rapid speeds, with the top time of 37.31 minutes achieved by Andy and Anthony Stoneham in S-22. The race was not without accidents, which saw multiple racers being taken to the hospital with minor injuries.
FB-111 driven by the well-known Point Mart father and son duo Stephen and Brandon DeSilva had a mishap which saw both DeSilvas injured. A spokesperson for the Bermuda Powerboat Association said that "Stephen suffers from broken ribs and Brandon has a minor injury to his ankle. They are both out of hospital and resting comfortably."
E-209, driven by Shayne and Maurice Furbert, flipped over in the St David's head area, which is pictured below. A BPBA spokesperson said the incident resulted in Maurice Furbert being taken to hospital with non-life threatening injuries.
E-209, driven by the Furberts is pictured leaving Ferry Reach at the very start of the race: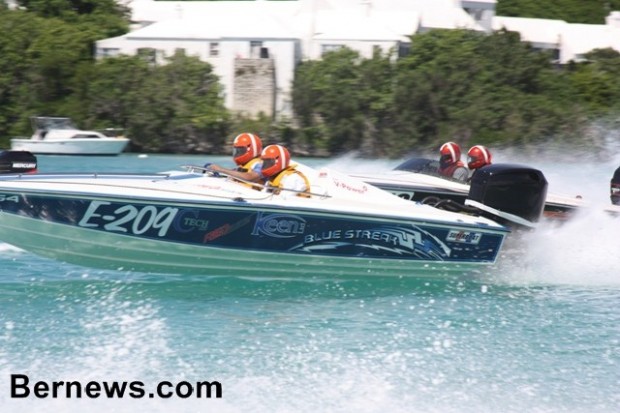 In St David's, E-209 pictured at the rear, all going well: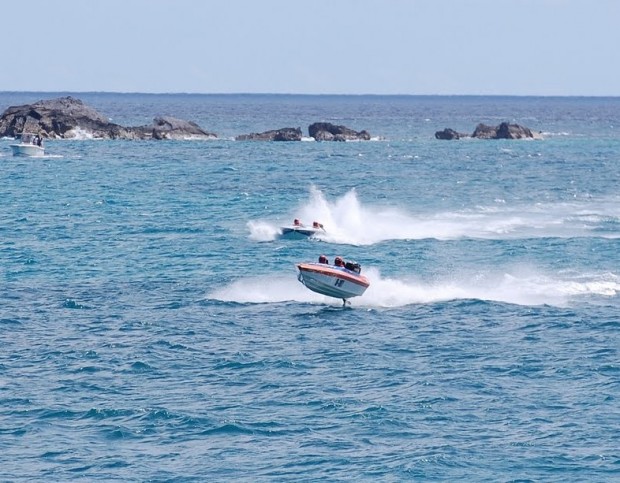 Starts going up: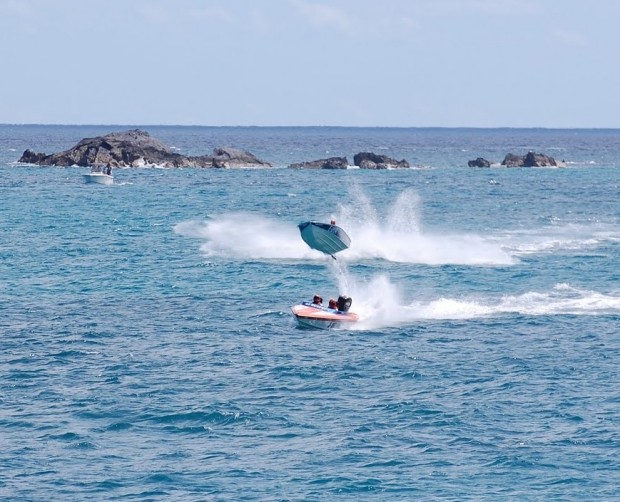 And higher: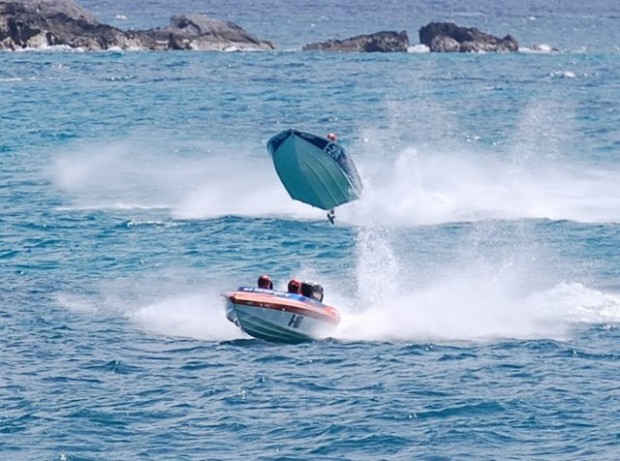 One of the drivers appears high out of the boat at one point: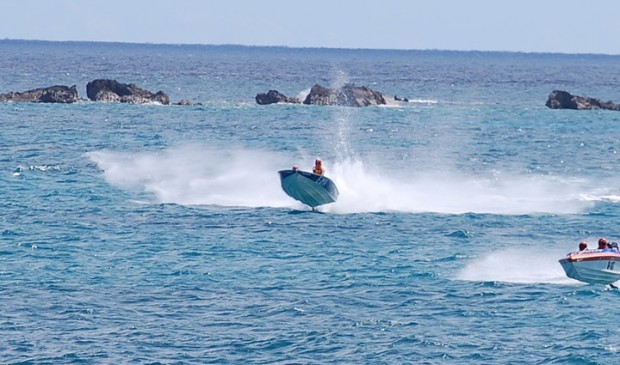 Disappears from camera view into a massive splash of water: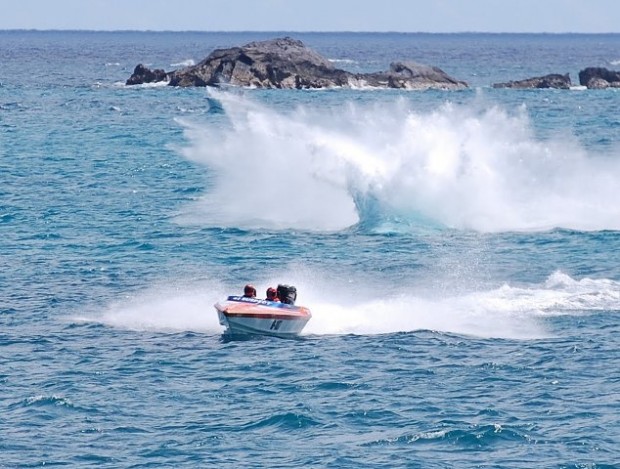 Portion of the boat is visible: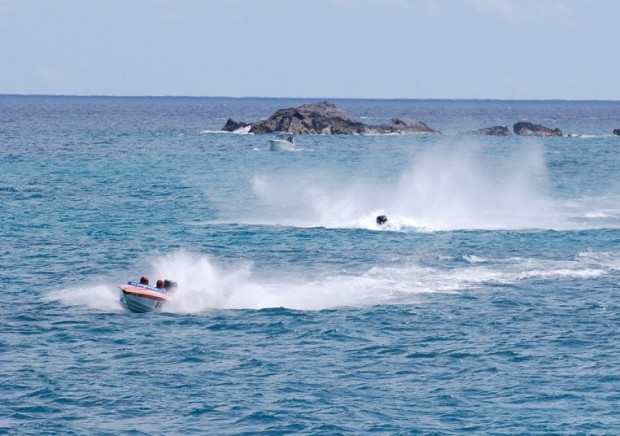 Overboard: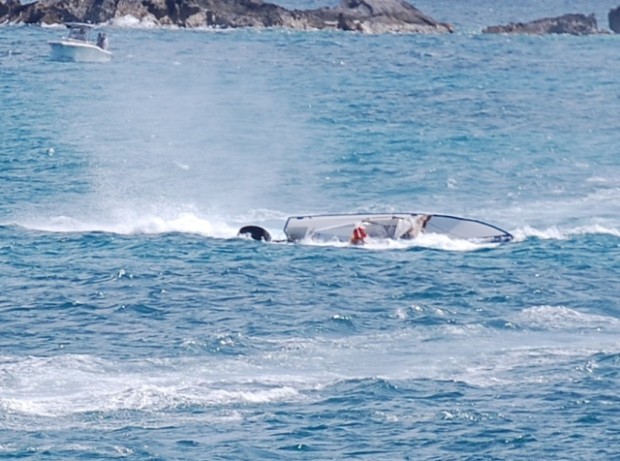 Help is on the way: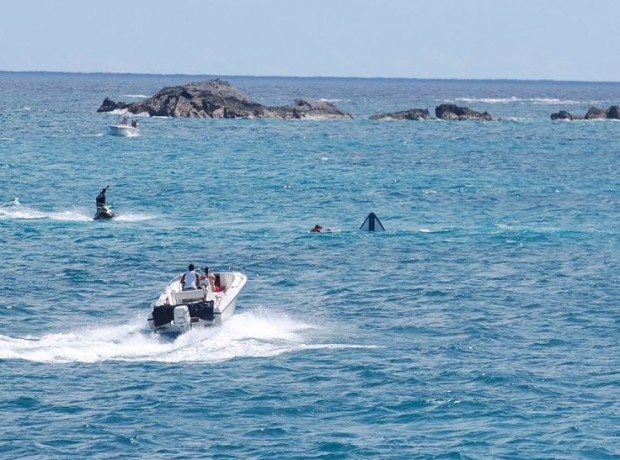 View the full race results here, more photos of the event here and here.
(Photos by John Manderson)
Read More About
Category: Accidents and fires, All, Marine, News, Photos, Sports, Sports