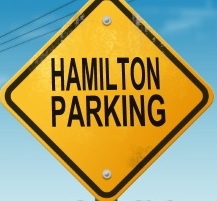 The City of Hamilton today [Oct 26] announced some major changes to parking in the City.
According to Chief Operating Officer and Secretary to the City of Hamilton, Mr. Edward Benevides, "Starting on Monday November 1, 2010, if a business has a commercial vehicle that travels to, and parks on Hamilton streets, they will be impacted.
"All vehicles that park in a loading bay must display a parking voucher or Easy Pay meter and can park in the space for up to one hour but only if it is actively loading and unloading. Only goods vehicles are legally allowed to park in a loading zone. All commercial vehicles should park in a regular parking space."
Mr. Benevides continued, "If a goods vehicle is not loading or unloading it must use a regular parking space and display a parking voucher or us an Easy Park meter.
For those organizations with commercial vehicles requiring more than one hour of parking, in order to complete a job, business owners can buy a permit which exempts the vehicle from the one hour parking restriction in car parking bays."
Mr. Benevides stated, "Another parking change involves parking on Reid Street. Last November, we adopted a policy of no car parking along the entire length of Reid Street between 8:00am and 10:00am. This restriction allowed for the faster flow of traffic into Hamilton during the early morning commute.
"After careful evaluation, the City is modifying this parking restriction. Car parking will be reinstated on Reid Street between Court and Parliaments Streets between 8:00am and 10:00am. Three additional 15 minute car parking spaces will be added to Reid Street between Parliament and Burnaby Streets. In all 15 minute parking bays motorists will have to use parking vouchers or an Easy Pay meter in order to park. These 15 minute parking bays can also be used by motorists between 8:00am and 10:00am."
Read More About