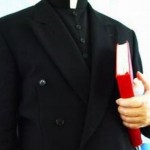 The Roman Catholic Archdiocese of Milwaukee is not entitled to coverage under its commercial general liability policy with Bermuda-domiciled OneBeacon Insurance Co. concerning sexual abuse allegations against former priests because its alleged actions were not accidental, a Wisconsin appellate court has ruled.
Affirming lower court decisions, the Wisconsin Court of Appeals ruling on Tuesday [Nov 23] involved 10 appeals and 13 underlying lawsuits.
At issue in the case are approximately a dozen lawsuits accusing the Archdiocese of misrepresentation. They allege the archdiocese knew priests posed a threat to children but still insisted they did not have histories of molesting children and weren't a danger to kids.
Two trial judges ruled the archdiocese's insurer, OneBeacon Insurance Company, wasn't liable to cover damages arising from the suits. They said the archdiocese' policy covers accidents.
The archdiocese's policy from OneBeacon defines an occurrence as an "accident". The archdiocese had argued "that because it did not intend to harm the plaintiff or intend to induce the plaintiffs into any action, the allegations in the plaintiffs' complaints are within coverage provided under the OneBeacon policy," according to the ruling.
However, the three-judge panel agreed with the insurer, holding that "coverage for the alleged negligent misrepresentations does not exist as there was nothing accidental about the misrepresentation, rather, the archdiocese engaged in volitional acts."
Advocates for victims of clergy sex abuse said the appeals court decision that the insurer need not cover damages caused by likely child molesters whom churches represented as risk-free should spur congregations to demand greater accountability from church leaders.
Survivors Network of those Abused by Priests, SNAP, argues that since dollars from the collection plate will pay for damages caused by abusive priests whom church officials knew were likely to offend, parishioners have an even stronger claim to a role in priest monitoring and child safety.
Read More About