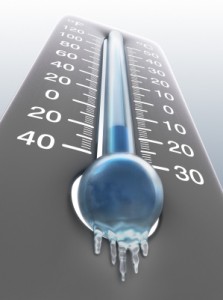 Bermuda experienced a record-breaking low temperature for December, 15 – 54.7F — and the low temperature of 50.4F today [Dec. 16] has tied records for all-time coldest December days which were set in 1955 and 1962.
According to the Bermuda Weather Service [BWS], previous record lows for both days was 57F set in 1971 and 1973 respectively.
The current cold weather snap is a result of front troughs which are strengthening into weak cold fronts as they travel south over the North Atlantic, said the BWS.
"Our low this morning in a cold shower containing small hail was 50F (this, incidentally, was colder than the coldest temperature last Winter – 51.6F in Feb 2010)," said a BWS meteorologist today. "This also ties our all-time record low for the month of December, which occurred late in the month back in 1955 and again in 1962."
"Though they are significant to climatology and record-keeping, they do typically occur only momentarily," he said. "The actual ambient (or free-circulating) temperature, although lately below the 63F normal, has been mainly in the upper-50s and low-60s."
He added if wind chill was factored into the current brisk conditions, though, Bermudians could be forgiven if they had started reaching into their wardrobes for sweaters, scarves and heavy coats in recent days..
"Wind chill is not generally considered significant at temperatures above 40 degrees Fahrenheit and therefore not officially calculated," he said. "But, considering the current 25 knot winds at 50-55 degrees Fahrenheit, it would feel like 42-49F."
Read More About
Category: All, Environment, News