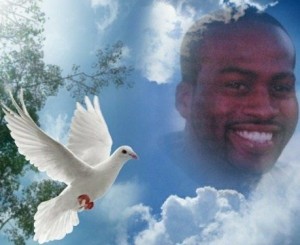 The friends and family of Colford Ferguson have invited the public to a candlelight vigil being held at 6pm tomorrow night [Feb 13] at Eastshore Road, Sandy's – the same area where Mr Ferguson was fatally shot last week Friday.
Mr Ferguson, whom Police have confirmed was not a gang member, was doing construction work when he was murdered at approximately 2pm that afternoon. The 29-year-old left behind many devasted friends and family, including a 4 year old daughter.
The Bermuda Police have made headway with the case, arresting five persons in connection. They are still appealing for the public's assistance to solve this tragic murder, and anyone who has any information is asked to contact them on 295-0011.
Everyone is welcome to attend, and the public is greatly encouraged to come out and show support for not only the family of Mr Ferguson, but for an end to the gun violence that took his life. The family has said not to forget your candles and umbrellas, and that "united we stand."
You can also join a Facebook page in memory of Mr Ferguson here.
Read More About