There are currently two tall ships berthed in St George's. The 'Thor Heyerdahl' is currently berthed at Pennos Wharf, and the 'Earl of Pembroke' can be seen at Ordnance Island.
The 'Earl Of Pembroke' is a 100ft 3 masted Barque. She was built in Pukavik, Sweden in the 1940s, and in 1994 was commissioned as the three masted 18th century wooden barque that she is today. The ship has appeared in film including Treasure Island, A Respectable Trade, Cutthroat Island and Shaka Zulu. Registered in Bristol UK, she carries 16 crew and came up from Tortola.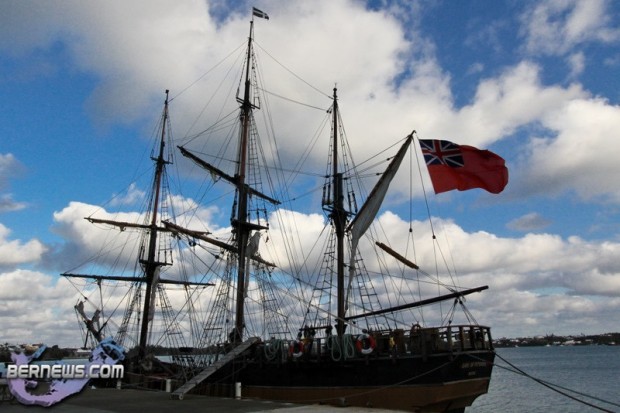 Also visiting Bermuda is the German topsail schooner 'Thor Heyerdahl', which has been a regular visitor to Bermuda over the last few years. She is 163ft long and is carrying 49 persons onboard. The vessel arrived yesterday afternoon [Mar.2] from Cuba and will depart on Wednesday March 9th.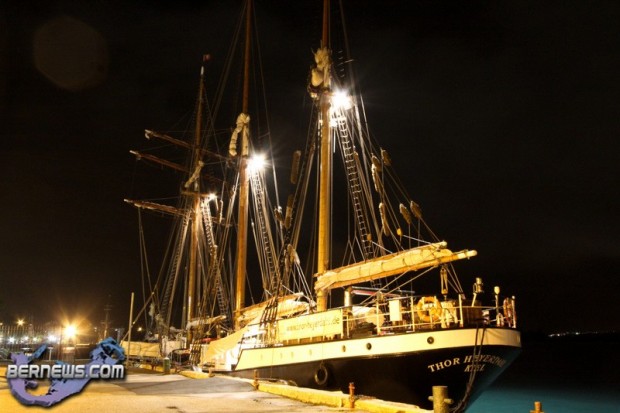 Both ships are next headed to the Azores. The photo gallery contains thirteen photos showing the crew living on board the 'Thor Heyerdahl', thanks to 17 yr old student Alexander Bochum. Other photos by Only the Best, click to enlarge
Read More About