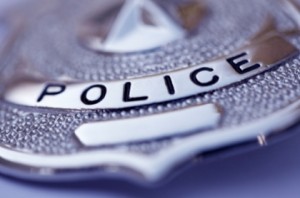 ZBM News carried a report on last night's [Mar.3] news saying there may possibly be layoffs in the Bermuda Police Service [BPS] due to cuts made in the 2011/12 Budget.
Gary Moreno reported that officers being laid off "is a possibility" and a "last resort." He went onto report that the Commissioner of Police met with officers yesterday to appraise them what the reductions could mean and to discuss possible concessions, including overtime.
ZBM reported that $7 million was paid in overtime in 2010, while for 2011 around $3 million has been allocated for overtime pay.
Mr Moreno said cost reduction measures might include – civilian employees could be let go and the specialist officers from the UK could be "seeing service come to end."
In response to the reports, Minister of National Security Lt. Col. David Burch offered the following last night, "I met with the Commissioner and Deputy Commissioner of Police this afternoon, as I do every Thursday, prior to the BPS Town Hall meeting with officers. I wish to reassure the people of Bermuda that the successes achieved in public safety and restoring safer communities will not be sacrificed in the name of funding challenges."
"The BPS will continue to provide the coverage and targeted enforcement that has yielded the impressive results of arrests and charges through 2010. This will require some deployment management on the part of the Commissioner and he and I will continue to discuss how best to meet the needs of the public in a way that does not "burn-out" the hard-working men and women of the BPS."
After the budget presentation on February 18th, Minister Burch spoke about budget cuts with his Ministry saying, "I wish to assure the people of Bermuda that the successes achieved in public safety and restoring safer communities will not be sacrificed in the name of funding challenges."
Last month Minister Burch met with the ten persons on the Police Training Course prior to their graduation, and told them not to concern themselves with matters of finance and to just "do their jobs." He said that there would be budget cuts, and "yes they'll get less money tomorrow" but as had happened previously, budget cuts would not be allowed to "reduce the assault that we currently have on violent crime."
Read More About