Team Bermuda had another breezy fleet race day in San Pedro, California on Saturday [July 2]. After a delay due to foggy morning conditions the sailors headed out to the Pacific to complete Day 2 of the North American Championships.
Coach Zizi Staniul believes the team is still is having difficulty getting clean starts in large fleets which is hindering their progress. Strong currents are also challenging the sailors who don't experience much current in Bermuda waters.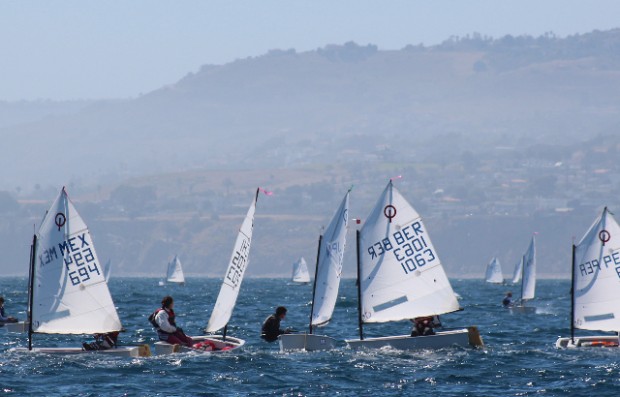 Sam Stan is still leading the Bermuda "charge" in the 187 boat regatta, but slipped slightly to 50th with a 33,12 & 37 on Saturday. Michael Barit has been sailing quite consistently and has been doing remarkably well considering he has been away at boarding school and has not spent much time in the boat lately.
He is currently in 66th and scored 20, 45, 20 on Day 2. Rory Caslin is solidly in the top 1/2 of the fleet in 90th place (32, 27, 41) and Chase Cooper is in 179th (58, 58, 56) at the half way point in the regatta. Slovenian Peter Janezic is still the leader and is followed by 4 points by Filipe Diniz (ARG) and Russell Clarida (USA).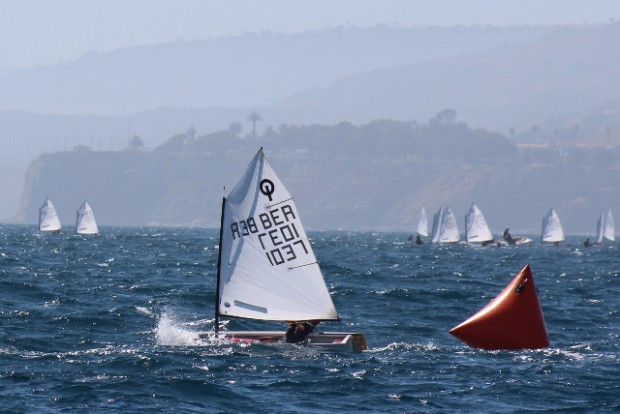 Yesterday [July 3] the North American countries, which includes the Caribbean, had their team racing championship while all the other countries raced for the Nations Cup team race title. Bermuda had a strong win against Mexico 2 in their first match but fell to USA 2 in their second match.
Their next loss was to Canada 1 in a closely contested race which insured their exit. USA 2 eventually won the Team Championship by bettering Puerto Rico in the finals. In the Nations Cup Argentina won against Uruguay.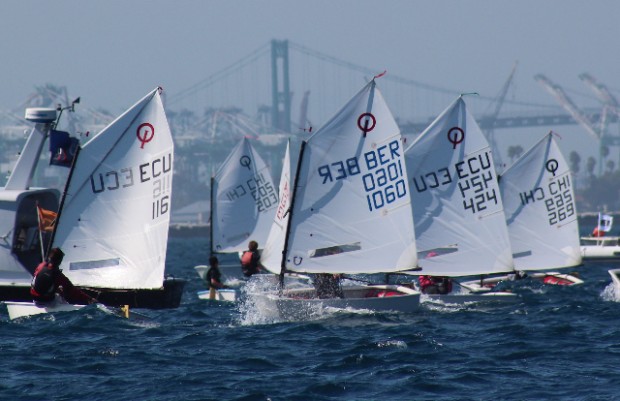 The sailors have a day off for July 4th – American Independence Day and will resume racing for 2 more days on July 5th. Team Bermuda will be heading down to Laguna Beach for an authentic California beach party and July 4th celebration. Full results and photos at Bodasailing.blogspot.com and here on Optiworld.org.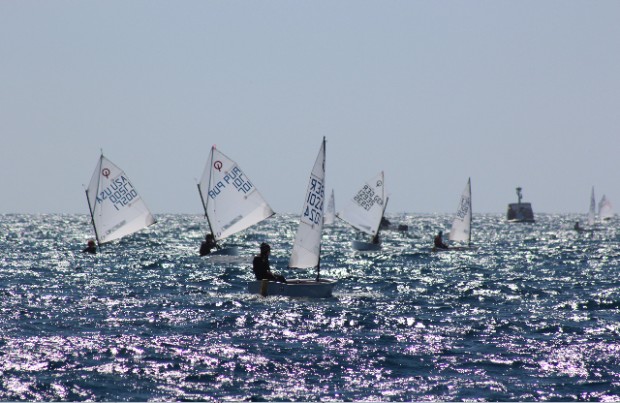 Read More About