An English woman who caused a flight to be diverted to Bermuda after kicking and biting airline staff was convicted in a U.K. Court and ordered to pay £2,476 [$4,100] costs to the Bermuda Police.
In November of last year, a flight traveling from the UK to the Dominican Republic was diverted to Bermuda due to the behaviour of Ms Close.
She remained custody in Bermuda she was flown back to the UK on a commercial flight under the escort of two Bermuda Police Service officers. They arrived in Manchester, where she was taken into custody by Manchester police officers.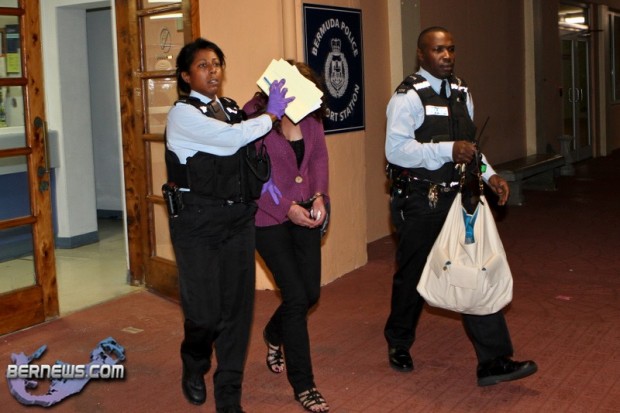 45-year-old Carol Close pleaded guilty in a Manchester Court to two charges of assault, and a further charge of affray. She was ordered to pay £2,476 [$4,100] costs to the Bermuda Police and £200 compensation to each of the cabin crew she assaulted.
The DailyMail reports that, "Charity worker Carol Close bit, kicked and punched flight attendants after becoming increasingly angry on the Thomson Airlines flight."
"Her behaviour became so bad that her own husband, then passengers sitting nearby, had to be moved for safety reasons. She twice had to be forcibly restrained and put in handcuffs."
"Eventually, the pilot became so concerned that he issued a Mayday call asking to make an emergency landing in Bermuda. Passengers were so relieved to be rid of Close they cheered when police officers boarded to arrest her."
Judge Timothy Mort said he felt able to suspend her six-month jail term for 18 months because it was a "wholly exceptional" case.
Read More About
Category: All, Court Reports, Crime, News