Marking the first time Bermuda will send a fencer to the World Championships, Travis Stevens will represent the island at the 2011 World Fencing Championships next month in Italy.
A sport which literally spans centuries, the earliest evidence of fencing is said to comes from a carving in Egypt, dating back to about 1200 B.C., which shows a sport fencing bout with masks, protective weapon tips, and judges.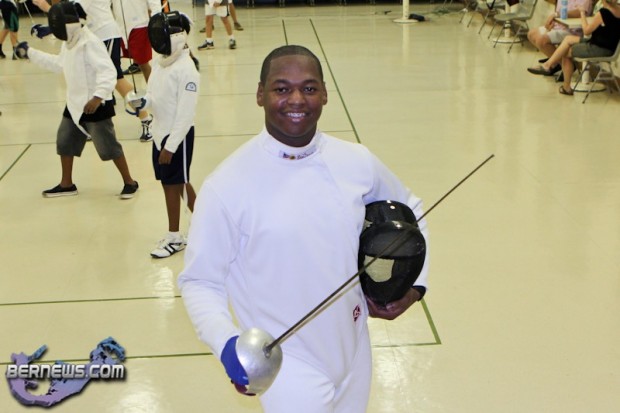 Mr Stevens, a member of the Bermuda Fencing Federation, will attend a training camp in Italy prior to the start of competition which is set for October 8th – 15th in Catania, Italy. Mr Stevens said he is "super excited", and said he is very proud to represent Bermuda at a world class level.
"One day you are at work thinking about fencing, and then you get a call saying that you have been invited to the World Fencing Championships. That's something to really be proud of, it's the opportunity of a lifetime," said Mr Stevens.
Interview with Mr Stevens:
The event website says, "The 2011 World Championships in Catania are expected to host 1,100 athletes competing in the individual disciplines and over 600 in the team disciplines, representing over 130 countries."
"Catania 2011 will welcome the best competitors in the fencing world that will contend for titles that will bring them one step closer to acquiring the right to participate in the Olympic Games in London in 2012. Champions take to the mat in the various specialties; foil, épée and saber, women and men, individually and in teams."
The Bermuda Fencing Federation [BFF] was started 1998 with about five members, and now has approximately 20 regular members.
Members of the BFF training last night:
Read More About