The Gilbert and Sullivan Society of Bermuda are presenting 'Jesus Christ Superstar' at the City Hall Theatre from October 6 to October 15, 2011. Tickets are $55, and on sale at www.gands.bm or www.premiertickets.bm.
Jesus Christ Superstar is a musical by Andrew Lloyd Webber with lyrics by Tim Rice. The musical started off as a rock opera concept recording before its first staging on Broadway in 1971 and later in London's West End.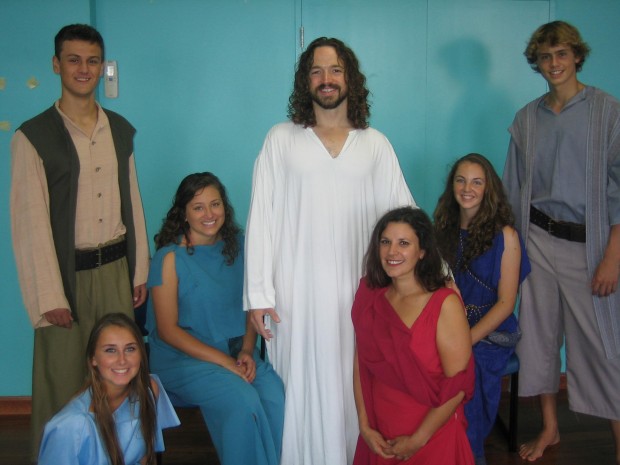 The musical is based on the Gospels' account of the last week of Jesus' life, beginning with the preparation for the arrival of Jesus and his disciples in Jerusalem, and ending with the crucifixion.
The title song, "Superstar" and "I Don't Know How to Love Him", were both big hits. It opened at the Palace Theatre in London in 1972. The show ran for eight years, becoming the United Kingdom's longest-running musical at the time (it was later surpassed by other works but remains the fifth longest-running).
This exciting new production in Bermuda marks Jesus Christ Superstar's 40th Anniversary. A passionate, energetic re-telling of the passion of Christ from the point of view of the apostle Judas' Iscariot – Jesus' betrayer. An epic piece of story telling, it features thumping rock music fused with a more traditional orchestral score to evoke the drama of the story of Christ.
With a staging which spills out into the auditorium from the stage, the audience is taken on a vibrant, memorable journey through the fast- paced ninety minutes of performance. With a cast of over forty and a creative team from London's West End – Jesus Christ Superstar is unmissable entertainment.
Read More About
Category: All, Entertainment