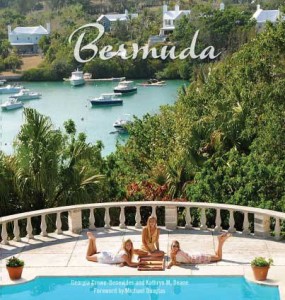 Former celebrity resident Michael Douglas has penned the foreword to a new book which provides an astonishingly detailed and intimate photographic portrait Bermuda and Bermudians.
Local architect Georgia Crowe-Benevide and American Kathryn Deane, president of fashion merchandising consulting company the Tobe Report, are co-authors of "Bermuda", a coffee table book about the island and its people.
The authors describe "Bermuda" as "an insider's look into iconic Bermuda and its unique people, candidly showcasing Bermudians, at work, at play, and in their own environments."
Profits from the book — which goes on sale in November — are being donated to four Bermuda charities: The Family Centre, The Masterworks Foundation, The Bermuda Audubon Society and The Bermuda Institute of Ocean Sciences.
Two-time Oscar winner Mr. Douglas, his actress wife Catherine Zeta Jones and their young children lived in Bermuda until 2009 when the family relocated to New York City for personal and professional reasons.
"I remember summers in Bermuda as a child and the feeling of peacefulness that the natural environment of the island provides — the island air and the beautiful light; the pink beaches; the crystal clear blue-green water; the tropical flora," says Mr. Douglas in his introductory remarks. "There is also a special feeling of connectedness that comes with being on the island that was my mother's childhood home and our family's home for the past 400 years.
"All of this led Catherine and I back to Bermuda in 2001 to create a home for our children.
"We had some wonderful times in Bermuda with our children. We enjoyed the respect and privacy that Bermudians afforded us. It is one of those rare places where people tend to give you the space and respect that you deserve as a human being regardless of whether they recognise you for your fame. That civility and politeness does great things for a community.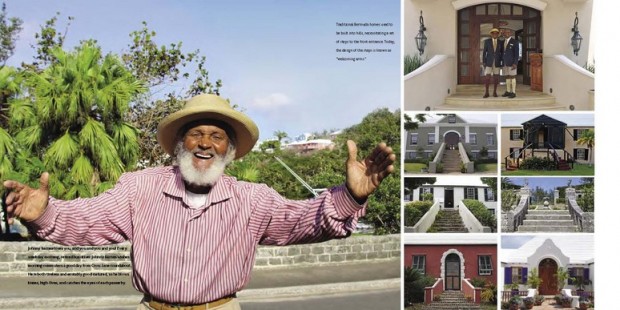 "Perhaps more than any other quality, I admire Bermuda's sense of community. People from all walks of life recognise each other on the street and family values unite them in familiar ways that create a positive atmosphere of friendliness and support for their island. Bermuda has become part of the bigger world in my lifetime and the island of innocence has had to face the same problems that all modern countries face.
"We continue to treasure Bermuda and the optimism and civility that see them through modern times. Catherine and I have been supporters of the Family Centre and other good causes in Bermuda that are helping families to move into the 21st century recognising that they come from a special place and have what they need to build a happy future.
"Bermuda remains very close to our hearts. This book is a chance to celebrate images of Bermuda's unique characters, gorgeous sites and artistic simplicity. Bermuda is wonderful and worth protecting for future generations."
Diagnosed with mouth cancer in 2010, Mr. Douglas said earlier this year that the disease had gone into remission after he underwent an aggressive course of chemotherapy and radiation treatments.
Read More About
Category: All, Entertainment