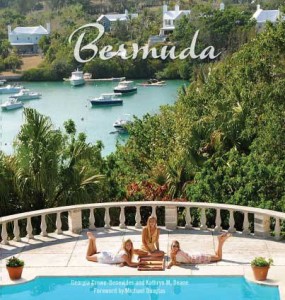 Offering an insider's look into iconic Bermuda and its unique lifestyle, "Bermuda" is a new photography book which candidly showcases Bermudians, at work, at play, and in their own environments.
Authors Georgia Crowe-Benevides and Kathryn M. Deane have amassed a collection of appealing portraits showcasing the island and the richly diverse and culturally vibrant way Bermudians live.
Officially launched later this month, profits from the sale of "Bermuda" will benefit several Bermudian charities.
With full-page photographs and anecdotal descriptions, "Bermuda" captures the country's evolution from the oldest English-speaking community in the Western hemisphere to a modern-day international business and tourism destination.
A heartfelt foreword was written by award-winning actor and producer Michael Douglas, a former Bermuda resident whose mother, Diana Dill,, is Bermudian.
While Bermuda includes glamorous photographs of established institutions, such as the Royal Bermuda Yacht Club, the Coral Beach Club, and the Mid Ocean Club, the book is also filled with photos of residents from all walks of life.
Bermudian reggae star Collie Buddz, fine artist Otto Trott, and the band Mohawk Radio are all featured. Within its pages, the camera captures images of intriguing homes currently owned by celebrities and politicians including Silvio Berlusconi, as well as the former homes of notables such as Vincent Astor and Charlie Chaplin.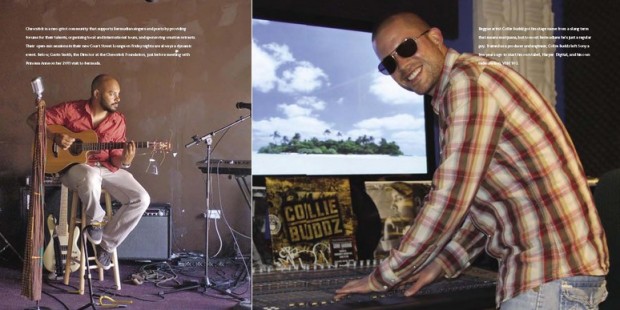 Ms Crowe-Benevides and Ms Deane conceptualised "Bermuda" as more than a coffee table book.
"Bermuda has been an important part of our lives, and we wanted to give back in a way that could have a positive impact on several levels," said Ms Deane. "We chose four charities which represent a well-rounded spectrum of needs: children and families, art and education, environmental protection and ocean sciences."
Profits from book sales will be directed to The Family Centre, Masterworks Foundation's Museum of Bermuda Art, the Bermuda Institute of Ocean Sciences, and the Bermuda Audubon Society.
Georgia Crowe-Benevides, Texan by birth, has lived in Bermuda for 25 years. Along with her husband David, she founded the architectural firm Benevides and Associates, a 14-time recipient of the Bermuda Architectural Design Award.
Holding a Bachelor's of Architecture degree from the University of Houston, she is also an accomplished painter and photographer.
Kathryn M. Deane, a lifelong photographer and writer, grew up in both Manhattan and Bermuda.
A graduate of Duke University, Deane most recently served as president of The Tobé Report, a prestigious fashion-merchandising consultancy. A frequently quoted fashion authority, Deane has also been an active volunteer on several not-for-profit boards.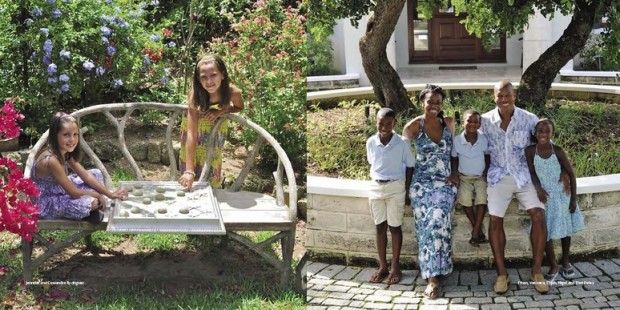 At 220 pages, Bermuda is a hardcover measuring 12 x 12 inches. Retailing for $75, it can be purchased in late November, online at www.BermudaSpirit.Com or on Amazon.com.
"Those who have been to Bermuda know that there is nowhere like it in the world," said Georgina Bloomberg, daughter of New York Mayor and part-time Bermuda resident Michael Bloomberg. "The book 'Bermuda' backs up that claim, providing evidence in the form of breathtaking photographs of the dynamic and diverse people who make the island what it is is today.
"Looking through this book, I am reminded of this magical place that I was lucky enough to spend so much time enjoying as a child and still rush back to anytime I can manage some free time.
"This book gives an intimate look inside the special people who hold a special place in their hearts for this magical place as well as reminds us that it is not just the heavenly beaches and breathtaking scenery that make Bermuda so special.
"There is nowhere in the world I would rather be than in Bermuda at anytime of the year; this special book is a reminder why."
Read More About
Category: All, Entertainment