Money may not buy you happiness — but it can buy you a super-yacht big enough to moor right alongside it.
Measuring almost 450 feet, the superyacht "Serene" was spotted in Bermuda this week and is pictured here departing Hamilton Harbour yesterday afternoon [Nov.8]
Work began on the yacht in 2007 — the ninth largest in the world — and it was launched in 2010 by the Italian shipyard Fincantieri Yachts. "Serene" was delivered to its owners in August.
Believed to be one of the most technically-advanced superyachts ever constructed, it boasts a submarine for emergency situations, two helipads, one helicopter hanger, swimming pool and more.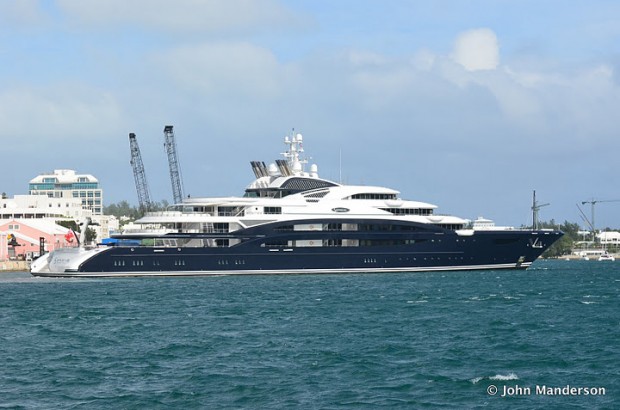 Superyachttimes.com said, "At 134 metres long, superyacht Serene, is one of the ten largest yachts ever built in the world and one of the finest in terms of sophistication and technology.
"Designed in accordance with the maximum class of international safety regulations for passenger transport Serene has seven decks, a hangar and two helicopter landing pads."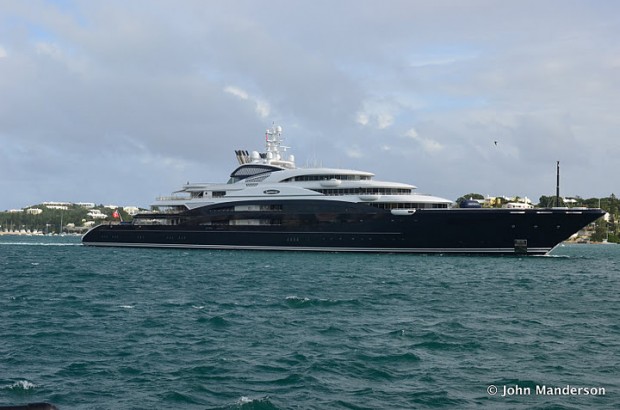 "The vessel also features a large sea-water swimming pool which can accommodate service craft and a submarine with a diving depth of up to 100 metres."
"There are 4,500 square metres of interior space including 2,700 square metres of super-luxury designed by Pascale Reymond from Reymond Langton Design, one of the most famous designers in the industry."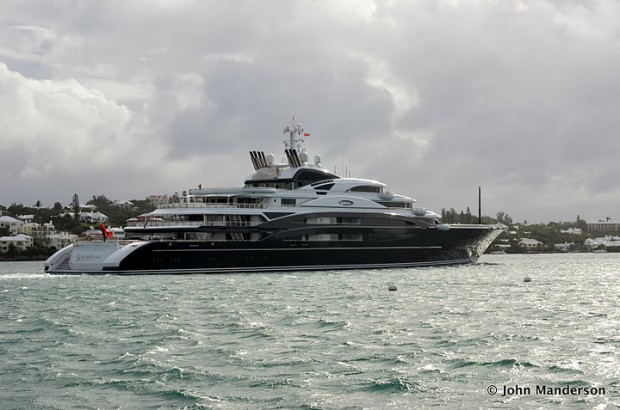 Businessinsider.com says "While it is not known who owns the $300 million-plus vessel, odds are on one of the world's richest men, quite possibly an oil sheikh."
"The only yachts larger than Serene anywhere in the world belong to Sultans, Kings, Emirs, Roman Abramovich, David Geffen and Paul Allen."
Other online reports say Russian Stolichnaya vodka tycoon Yuri Shefler is the owner.
- Photos by John Manderson
Read More About