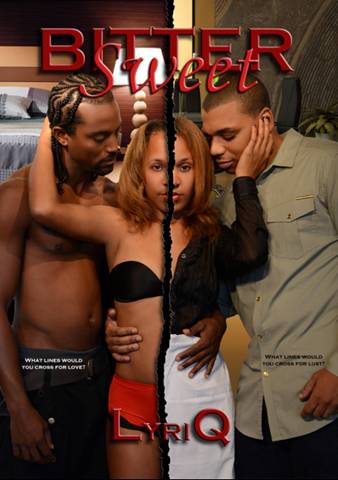 A Bermuda poet turned novelist's debut erotic drama is being published next month.
Born and raised on the island, Bermudian author LyriQ — a Chewstick Foundation favourite — fostered a love for all forms of art but was particularly drawn to the written word.
She has now taken on the role of story teller and lyrical artist with her first publication, "Bitter Sweet."
The characters, their experiences and roles in each other's lives are all inspired by and fashioned after the true events and amazing scenarios of the people who surround LyriQ — making their personalities and lives as believable as yours.
Each suspenseful page of the novel pulls you into a web of erotic fantasy and will keep you on edge till the very end.
A self-professed bookworm, LyriQ is both excited and honored to be joining the ranks of her heroes as a fellow author. The official "Bitter Sweet" book launch will feature readings, door prizes an opportunity to meet the author. Cocktails will be served.
It is being held on Friday December 2 at MySTique's on the corner of King Street and Reid Steet from 5:00 pm to 7:30 pm
"It's the most amazing feeling to complete something you have always dreamed of doing. It's unexplainably surreal, I still can't believe it!" said LyriQ.
"Bitter Sweet" is recommended for mature readers.
Read More About
Category: All, Entertainment