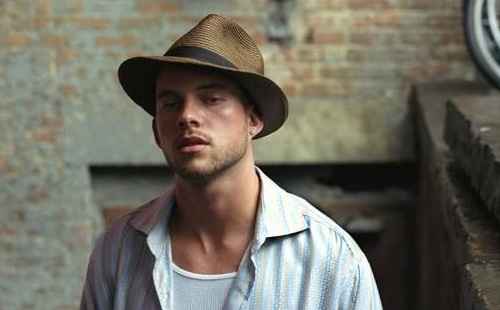 Chart-topping reggae-dancehall superstar Collie Buddz never fails to promote his island home when he's touring internationally — but his Bermuda boosting vanishes without a trace when it comes to endorsing "Bermuda Triangle" theories.
Collie Buddz [born Colin Harper] told a California newspaper Bermudians tend to be extremely sceptical about claims that supernatural or extraterrestrial forces are responsible for the supposedly unexplained disappearance of ships and aircraft in the island's namesake Triangle.
"That's all BS," Collie Buddz said told the Eureka "Times Standard" this week.
"It's funny — everyone will come up with their theories when I tell them I'm from Bermuda. They're like: 'Yo, what's up with that triangle?' But it's all BS."
Bounded by Bermuda, the Atlantic coast of Miami and Puerto Rico, disappearances in the Bermuda Triangle have long been attributed to paranormal or extraterrestrial activity in popular culture. But documented evidence indicates a significant percentage of the incidents were inaccurately reported or embellished by later authors — and numerous official agencies have stated that the number and nature of disappearances in the region is similar to that in any other area of ocean.
Collie Buddz is visiting California's north coast for a show this Sunday.
Born in New Orleans but raised in Bermuda, the talented artist grew up heavily immersed in a vibrant reggae scene.
"In Bermuda it was basically all reggae music and nothing else," he told the "Times-Standard". "I was into the sound-clash thing. Everywhere I went I had a cassette tape of the latest sound clash. Back then Beanie Man was my artist — well, Beanie Man and Bounty Killer."
He added he didn't realise how fortunate he was to have grown up on the island until adulthood.
"It didn't realize how lucky I was [to grow up in Bermuda] until nowadays," he said. "But growing up there was wicked — it's a very kid-friendly place. We would go to the beach, walk and ride our bikes everywhere — it's a safe island. But now that I look at it I'm like, yo, this is a piece of paradise right here. Pink beaches, crystal-clear blue water– it's beautiful."
Collie Buddz' 2007 debut album topped the Billboard Reggae charts in 2007 and his first single "Come Around" was an international sensation and has since become his signature song. The Bermudian performer's latest seven-song EP is now available for free on his website
His most recent music video is for the title track from the EP, "Playback."
Official 'Playback' Music Video
Read More About
Category: All, Entertainment, Music