[Updated] At approximately 3.30am this morning [Dec.17] there was a shooting outside the Gravity Nightclub on North Shore in Devonshire.
We unofficially understand that a man in his early 20s was shot multiple times and rushed to hospital via ambulance for treatment. As of 4.15am the hospital had a police presence outside, and a security guard restricting access at the emergency door.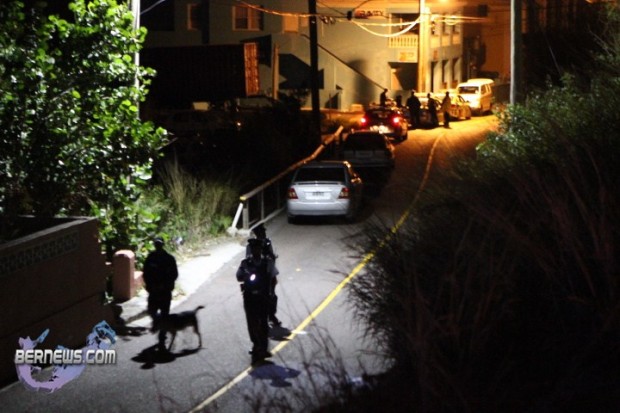 Police officers converged upon the area, blocking access to North Shore from the Barkers Hill roundabout. There were multiple police cars in the area of the Gravity Nightclub and the old Clayhouse Inn.
Police officers can be seen walking up and down North Shore, searching the area with flashlights, and both the Canine Unit and Forensics Unit are on scene. Details are limited at this early juncture, however we will update with additional information as able.
Last night Gravity Nightclub was hosting a party billed as the 'Hottest College Students Party', with '$5 entry and $5 drinks all night.'
This is the second time a man has been shot outside Gravity in recent months, following after an incident in October 2011 in which a 24-year-old was shot, with the bullet grazing his head and striking his ear. Two men have been charged in connection with that incident.
There has been a surge of shooting incidents in recent days, with this shooting following after gunfire in the the Border Lane East, Devonshire area [Dec.11], Cambridge Road, Somerset area [Dec.10], and the St. John's Road, Pembroke area [Dec.8].  No one was injured in the three previous shootings this month.
Update 5.19am: Unofficial reports indicate the victim was shot in his upper body – sustaining multiple wounds in his back and arms.
Update 5.47am: A few minutes ago the police cordoned the parking lot next to Gravity Nightclub off with crime scene tape, pictured below.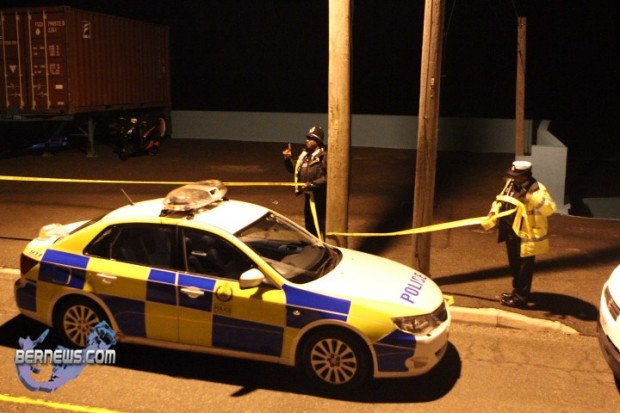 Update 5.49am: A Police spokesperson said, "Around 3:25am on Saturday, December 17th police received reports of gunshots in the North Shore Road, Devonshire area. Officers immediately responded to the scene and found a 24-year-old man injured as a result.
"He was taken to King Edward VII Memorial Hospital via ambulance. The severity of the victim's injuries is unknown at this time. The scene has been cordoned off and a full investigation into this incident is underway.
"Police are appealing for any witnesses or anyone with any information to contact the Serious Crime Unit on 295-0011 or the independent and confidential Crime Stoppers hotline on 800-8477."
Update 6.40am: North Shore has now been opened to traffic. Video of the crime scene, and a statement from Police Spokesman Robin Simmons is below.
Update 8.10am: As of 8am, the parking lot is still cordoned off with crime scene tape, with two police officers stationed at the scene. Traffic is flowing freely on North Shore.
Update 8.35am: The victim is presently listed in stable condition.
Update 9.45pm: As of this time, the victim is in the Intensive Care Unit, listed as stable
Read More About