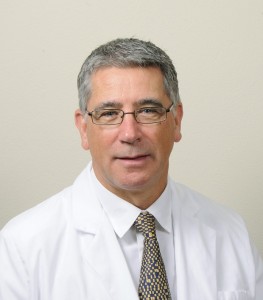 Bermuda Cancer and Health Centre today announced the appointment of Dr. David Green as Clinical Director. He is a Breast Radiologist with extensive experience in breast cancer detection.
Dr. Green is now available to meet with patients at the Centre, and will be able to provide breast assessment and answer questions from patients who have been recalled or who require diagnostic work following a mammogram so that they have immediate feedback and information.
Dr. Green is responsible for the day-to-day clinical operation of the breast imaging service, and the introduction of standards, protocols and improved breast cancer detection programmes, which will help the Centre to meet international best practice standards for all aspects of its breast imaging programmes. Bermuda Cancer and Health Centre's mammography services are accredited by the American College of Radiology (ACR).
Dr. Green has more than 21 years of experience as a Breast Radiologist and Clinical Director. He specializes in breast imaging, general radiology, ultrasound and uroradiology and has special interest in breast diagnosis, musculoskeletal ultrasound and prostate biopsy. He has reported more than 250,000 breast examinations and has performed more than 10,000 image-guided breast biopsies, lymph node biopsies and wire localizations.
Dr. Green is a member of the Royal College of Radiologists (Breast Group), a UK-based group of Radiologists who have sub-specialist breast training and experience. The Royal College of Radiologists exists to advance the science and practice of clinical radiology.
Through its Faculty of Clinical Radiology Professional Support and Standards Board, it undertakes to produce standards or documents to provide guidance to individuals involved in the delivery of radiological services with the aim of defining good practice, advancing practice, and improving services for the benefit of patients.
Dr. Green has acted as an expert breast radiologist witness on behalf of the General Medical Council of UK and was also appointed by the same body as a medical assessor in fitness to practice reviews.
Tara Soares, Executive Director of Bermuda Cancer and Health Centre, says: "We are very privileged to have someone with Dr. Green's expertise available to our patients. Dr. Green has consistently exceeded UK national standards in cancer detection and has maintained a low recall rate, meaning patients do not endure unnecessary repeat mammograms and biopsies.
"As Clinical Director of a major breast facility in the UK, he has also gained extensive experience in managing and leading a large screening facility and will be helping us to pursue our goal of achieving international recognized standards and performance.
"The addition of Dr. Green to our team has an incredible impact on the level of care we can offer to our patients and is another step towards achieving the Centre's vision of providing a specialist approach to patient care."
Prior to accepting the position with the Bermuda Cancer and Health Centre, Dr. Green worked at Wirral University Teaching Hospital NHS Foundation Trust as Consultant Radiologist for more than 21 years and as Clinical Director for Wirral Breast Screening Unit for over 20 years.
Previous to that, he was Registrar (radiology) for two years and Senior Registrar (radiology) for more than three years at Mersey Region Training Scheme and was Senior House Officer at Broadgreen General Hospital and at Royal Liverpool Teaching Hospital, where he was also Pre-registration House Officer.
Dr Green was appointed honorary lecturer in medical imaging at the University of Liverpool in 2000 and has lectured frequently on breast and other topics. He has published several papers, letters and case reports.
Dr. Green studied medicine at Liverpool University Medical School. He is a fellow of the Royal College of Radiologists (London), and is a member of the Radiological Society of North America (USA). Dr. Green is registered locally with the Bermuda Medical Council.
Read More About
Category: All