[Updated] Shortly before 2:00pm yesterday [Feb.19], emergency service personnel responded to a report of an accident in the Parsons Lane area.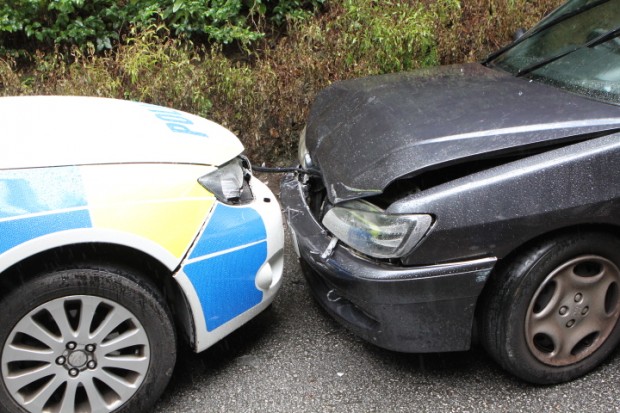 The accident involved a private car and a police car. It appears the two vehicles were travelling in opposite directions when the collision occurred.
It is understood that one person was taken to King Edward Memorial Hospital by ambulance for treatment to what is unofficially reported to be minor injuries.
Police closed off the road until investigators processed the scene and a tow truck came to take the damaged vehicles.
Update: A police spokesperson said, ""Around 1:50pm on Sunday, February 19th police and first responders attended a reported collision on Parsons Lane in Devonshire involving a marked police car and a private car. It appears that both vehicles were travelling along Parsons Lane when they collided. As a result, the officer driving the police vehicle sustained relatively minor injuries.
"The injured officer was taken to King Edward VII Memorial Hospital via ambulance, treated and later released. The other officer in the police vehicle at the time was not injured. The driver of the private car, a 37 year old Pembroke man, was also uninjured. However, both vehicles were damaged and towed from the scene. Inquiries into this incident are ongoing."
Read More About
Category: Accidents and fires, All, News