A poster saying saying "Noet Barnett, don't think people don't care" was visible in the St Monica's Mission area this past weekend. The poster — adorned with ribbons on both sides — continues on to say "You can't read, but Bermuda can." The poster is signed, "From someone who cares, not only your mother"
Mr Barnett, 25, was sentenced to 25 years in prison last week after being found guilty of attempted murder, and must serve half his sentence before being eligible for parole. The prison sentence comes after he was convicted of shooting Jeremiah "Rocks" Dill in October 2010.
During the trial the Court heard that Mr Barnett was affiliated with 42, while the shooting victim was said to be affiliated with Parkside.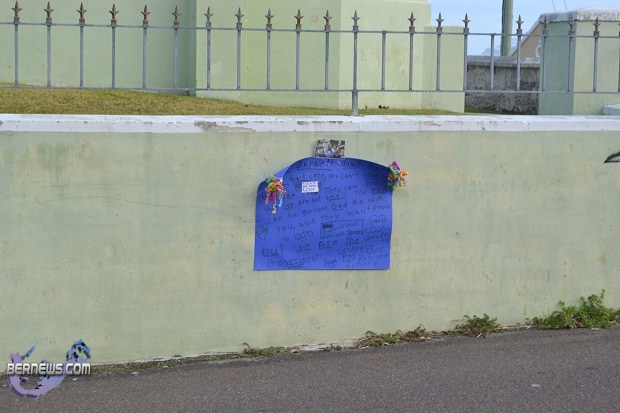 Ms Sheelagh Cooper, a well-known social advocate, wrote a letter on Mr Barnett's behalf which was read out in Court. She had first come into contact with him when he was a very young child and just after his father had been murdered.
Ms Cooper pointed out that Mr Barnett's life had not been a good one and that it seemed to have begun with an inability to even give him a correct name. She said that, born close to Christmas, his mother wanted to name him Noel. However, a typographical error at the Registry Office resulted in his legal registered name being  Noet.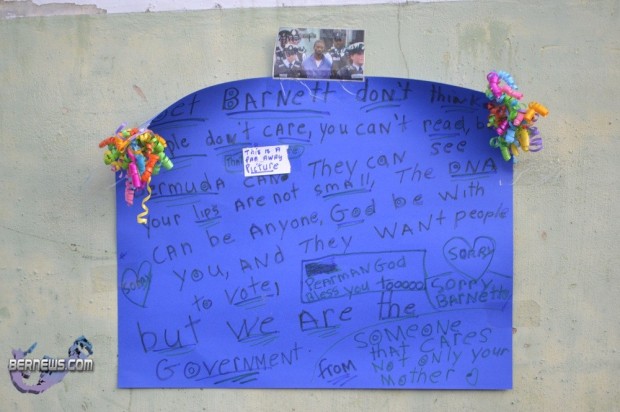 She described how he and his siblings had grown up in crowded living conditions, had been homeless for a while, his mother had been sent to prison for four years, an uncle had been murdered, he had not done well at school and had been expelled from school when he was 14.
Ms Cooper said, in her letter, that attempts to get the Ministry of Education to supply or arrange counseling services or psychological evaluations had not succeeded and that Noet had learning difficulties at Dellwood Middle School.
She also said that in the two years before his arrest for this attempted murder, he had been shot at three times.
Read More About