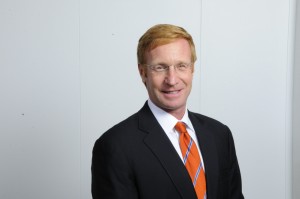 Bermuda Stock Exchange [BSX] president and CEO Greg Wojciechowski and teenage son Bryce are going to come in for a close shave on Friday [Mar. 16] — but it's for a good cause.
Mr. Wojciechowski [pictured] and 15-year-old Bryce — participating together as "Team Wojo" — will have their heads shaved at the BAA gym for the annual St. Baldrick's cancer fundraiser.
"My son and I are really humbled to be taking part in the fund raising effort this year," he said. "It's incredible how so many people from so many different places are touched by and support this event. I suppose the reason that Bryce and I are involved this year is quite simple –- because we can help."
The California-based St. Baldrick's Foundation is a childhood cancer charity funding the most promising research to help find cures for kids with cancer.
The Foundation raises money for childhood cancer research primarily through international head-shaving events.
Volunteers, sponsored by family, friends and employers, shave their heads in solidarity with kids who typically lose their hair during cancer treatment.
Events have taken place in all 50 US states and 28 countries. Since 2000, St. Baldrick's Foundation volunteers have organised nearly 4,200 head-shaving events and shaved over 190,500 heads, raising over $118 million for life-saving childhood cancer research.
Bryce Wojciechowski, 15, will be having his head shaved along with his father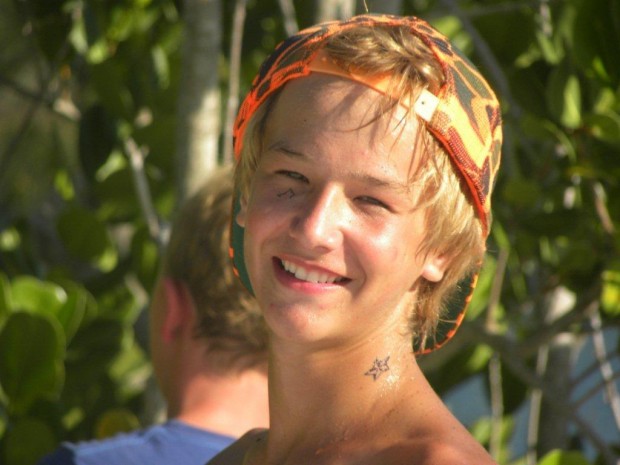 "We want to help make a difference in a child's life who is facing one of the most daunting challenges they will face — fighting for their health and perhaps even their life," said Mr. Wojciechowski.
"In shaving our heads, we hope that we help raise funds to accelerate research and treatment for children that are fighting cancer or who may have to undertake the battle in the future.
"Sometimes when help and compassion come from unexpected places it provides a real boost at a time when it's really needed  and in this very very small way we hope that being part of this effort sends a message to the kids in need that people care about their struggle and that we stand by them not only through the money we raise but by the way we will look!"
"Lastly, caring is contagious!"
Mr. Wojciechowski said anyone interested in sponsoring Team Wojo can do so here. The Bermuda event is hoping to raise $600,000 for the St. Baldrick's Foundation in 2012.
Read More About