Bermudians are being encouraged to use the island's pink sand as their canvasses at the annual Beach Art Festival on Saturday [Mar. 24].
Artists of all skill levels are invited to participate in adorning as many of Bermuda's beautiful beaches as possible with beach art, creations that only last until the next high tide washes them away.
World Beach Art Champion Sam Dougados, who will be holding free demonstrations Wednesday, Thursday and Friday at Horseshoe Bay.
Bermuda beach art at Horseshoe Bay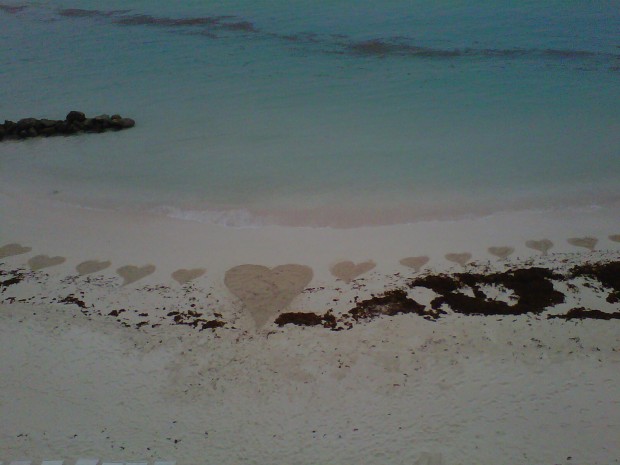 Born in 1976, in Biarritz in the south west of France, Mr. Dougados was interested in writing, sculpting and painting before he swapped his brushes for a rake and began focussing on beach art.
"I realize big drawings with a rake, mostly on a Biarritz beach at low tide but also in Spain and Morocco," he said. "It could be explicit messages or indeed or visual and optical draws.
Then I take some photos before the tide erase all within hours, creating a story and a second art piece. My goal is to do it world wide, meet other artists and cultures, to be inspired and bring back beatiful photos from all these travels for a video documentary and a book."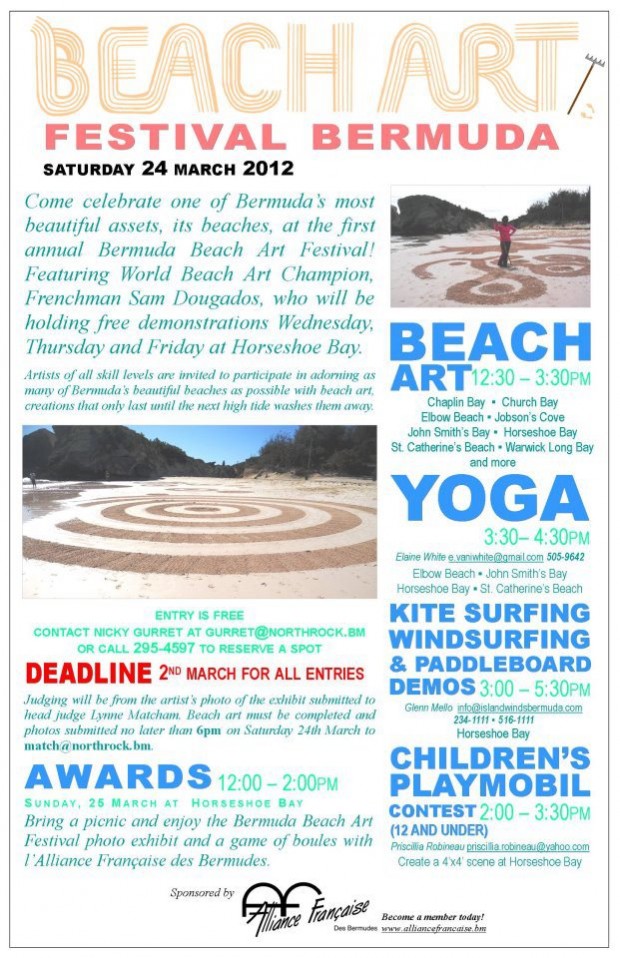 Read More About
Category: All, Entertainment