There was plenty of buzz about the island at the Top Model Worldwide 2012 Grand Finals in London this past weekend, when the winner of the prestigious international contest received a seven-day trip for two to Bermuda as a prize and Bermudian contestant Julia Lines was named First Runner Up.
Bermuda first took centre stage at the contest held at the Hilton London Metropole in the West End in 2011 when Bermudian Deandra Brangman won the competition.
Last weekend, four Bermuda models were selected for the event and the Bermuda Department of Tourism agreed to provide the grand prize Bermuda holiday package as part of its strategy to raise awareness of the Bermuda brand internationally.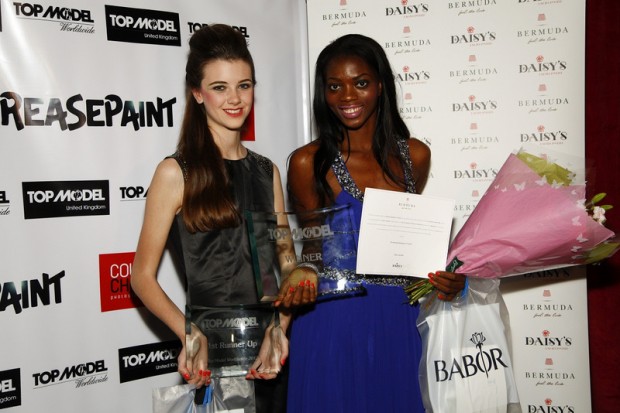 This year's Worldwide winner, 24 year old Tarmar of Nigeria, will visit Bermuda later this year after taking the winner's podium in the Grand Finals on Saturday, March 17th which featured an amazing three hour entertainment and fashion show spectacular with 190 models competing in four categories. Of the thirty-nine models selected from over one thousand contestants for the Top Model Worldwide final, two were Bermudian.
In addition to Ms Lines, 15 years old, who is a student at Bermuda High School, 23 year old Kalena Astwood, of Deloitte & Touche Ltd. was also selected for the Worldwide finals. Bermuda High School student, 15 year old Sophie Fraser-Smith took part in the Commercial Category, finishing as First Runner Up next to eventual winner Rebecca Donaldson of Scotland. Ms Fraser-Smith also received the Natural Skin Beauty Award in this category, sponsored by skincare line BABOR. 16 year old Katherine Arnfield, also a student at Bermuda High School, took part in the separate Top Model UK contest.
Bermuda boutique Daisy's, which has sponsored the Bermudian models since they were selected for the contest, was also featured throughout the weekend with women's clothing line Analili and men's line Garcia both prominently showcased in the competition. Both lines are carried exclusively by Daisy's in Bermuda.
Daisy's Operations Manager, Roderick Petty presented the trip for two to Tarmar on behalf of the Bermuda Department of Tourism, and 2011 winner Deandra Brangman, this year acting as an official competition judge and presenter, was also on hand to congratulate the new winner.
Geoff Cox, Top Model Campaign Director, spoke with the winner and later commented, "Tarmar is really excited to be visiting Bermuda and meeting the people, and looks forward to the experience of shooting in a new country. She would also like to thank the Bermuda Department of Tourism for sponsoring the prize".
Ms Brangman also weighed in on this year's competition saying: "It was truly an honor to be selected as a judge and presenter for the Top Model Worldwide 2012 competition. Julia, Katie, Kalena, and Sophie represented Bermuda tremendously well and I was very proud of them along with all the Top Model finalists."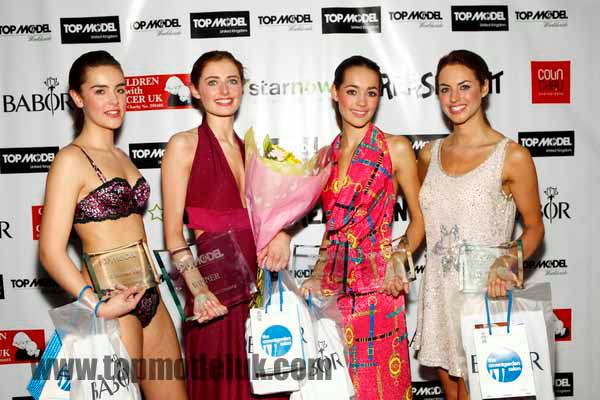 Following a busy and exciting weekend in London the contestants shared their views on the experience, with Natural Skin Beauty award winner, Sophie Fraser-Smith saying: "I was nervous at first because I had missed the fittings and I knew all the other girls had met. But after spending 7 hours with the other models before the show, I learned that they were just as nervous as me."
"The show seemed to pass quickly after such a long build up. We had 45 seconds to prove to the judges that we were the best. The most suspenseful part was when the judges were deliberating. At first when they called my name for the natural skin beauty award, I couldn't believe it. And when they called my name for 1st runner up, I was overwhelmed with joy. I could hear the other Bermuda girls cheering and waving the flag. I would like to thank Top Model for giving me this opportunity and Daisy's for supporting me."
Top Model Worldwide finalist, Kalena Astwood: "Participating in the Top Model Worldwide Competition in London was such an amazing experience. Being a part of such a reputable modeling competition was beyond anything I had ever imagined. The show was very exciting, with the quick changes backstage, the excellent hair and makeup team, and just getting to meet so many different people."
"I am honored that I had the opportunity to represent Bermuda, and definitely feel inspired to pursue modeling locally and hopefully internationally. What was really great about the weekend was that all of the Bermuda contestants supported each other throughout the different categories. Bermuda had an excellent showing at the competition, and I think this is only the beginning to putting Bermuda on the map in the international modeling industry."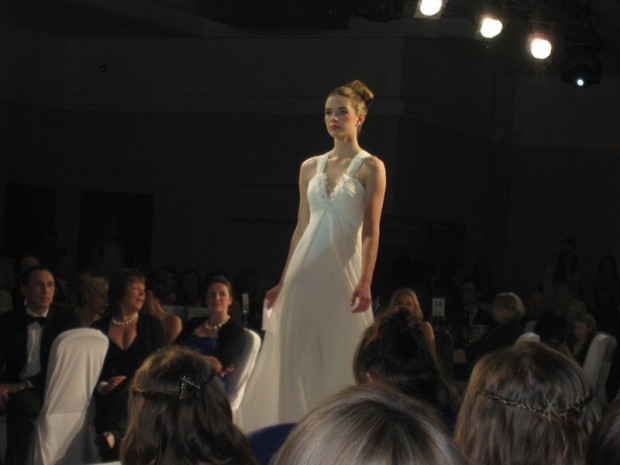 Top Model UK contestant, Katherine Arnfield: "I very much enjoyed the whole Top Model/Daisy's experience and gained a lot of insight into the life of a model. It was an honor to wear such beautiful clothes by Luna Sky and Gianni Lilliu. It was a real thrill to walk on the catwalk in the London Fashion Week in September, 2011 and February 2012 as well as the Top Model event last weekend. A special thank you to Daisy's for allowing me to model their beautiful clothes. I look forward to continuing to model as much as I can in Bermuda, in conjunction with my studies of course!"
Reflecting on her recent success, Top Model Worldwide First Runner Up, Julia Lines commented: "Top Model Worldwide ran a fantastic event in London on the 17th of this month. The competition opened with an opera singer each night with a boy band between the walks. I would like to thank everyone who made it possible. I really appreciate the support that I received from Daisy's from the Evolution fashion show last year, right through to this competition."
"Dawn Zuill has been so supportive of all of us who went to London; she deserves a lot of credit for her help of young people. My experience with the event was fantastic, I really love walking on the catwalk and wearing the beautiful designs. The interaction with the designers has been one of the highlights; I currently have three favorites: Luna Sky, Omar Mansour and Analili."
Daisy's owner Dawn Zuill added: "We are so proud to see Bermudians do well on the international stage and thrilled that the Department of Tourism has supported the event. Fashion and tourism go together and these young models can help to put Bermuda on the map in the same way that Gina Swainson and Sheila Ming did in the 1970s and 1980s."
Read More About
Category: All, Entertainment, News, Style & Beauty