Police were seen earlier today [Mar.27] searching both land and water in the East End. A police spokesperson confirmed that police were conducting an "operation" in the East End, and that divers have recovered property from area waters and that five arrests have been made so far.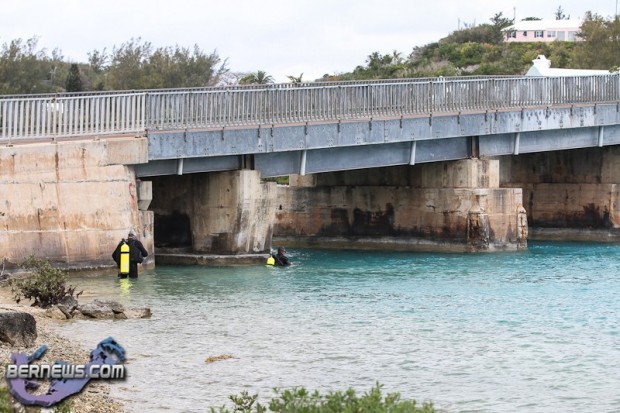 Officers could be seen patrolling on land in the region of the BIOS station in Ferry Reach using a sniffer dog, while police divers were seen in the area by Swing Bridge in St George's.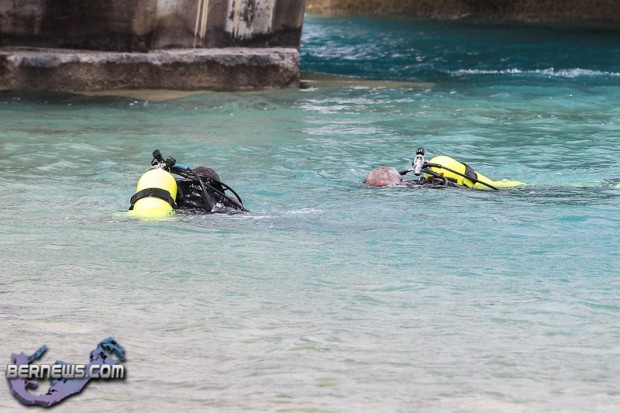 A police spokesperson said, "Officers from the Public Protection Department including the K9 Unit and the Underwater Search & Recovery Team are conducting an operation at the east end of the Island.
"Police divers have recovered property from area waters and five arrests have been made so far. No further information will be given at this time as inquiries are ongoing."
Read More About