The Bermuda Boys Brigade recently donated over $300 worth of food to the St. John's Church Food Bank, after raising money at a Pancake Supper.
The Bermuda Boys Brigade senior members, Joshua Stephens, Dylan Moulder, Matthew Limes, Connor Limes and Ryan Cranfield who, with their parents and leaders, helped prepare and serve their 2012 Pancake Supper this February at St. Paul's Church hall in Paget.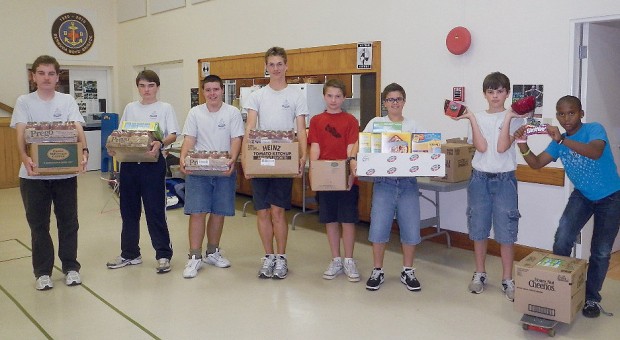 The boys handed over donations which included cases of spagetti, pasta sauce and Cheerios to the Food Bank at St. John's Church, which were purchased with the profits from their supper, along with a little extra help.
The donations were accepted by Youth and Children's Minister at St. John's Church, Wayne P. Hackman who talked with the boys about the work of this charitable project
Read More About