In the second of a series of profiles of contestants, Bernews today spotlights Chelsy Furtado who is representing Pembroke Parish in the upcoming Miss Bermuda Pageant.
The Mount Saint Agnes graduate is presently enrolled in Acadia University in Canada where she is pursuing a Bachelors in Business Administration. She was the Valedictorian of MSA's Graduating Class, and won awards including the School Spirit Shield, Gail McCallum-Kneisler Angel on Earth Award, and the BELCO Math Award.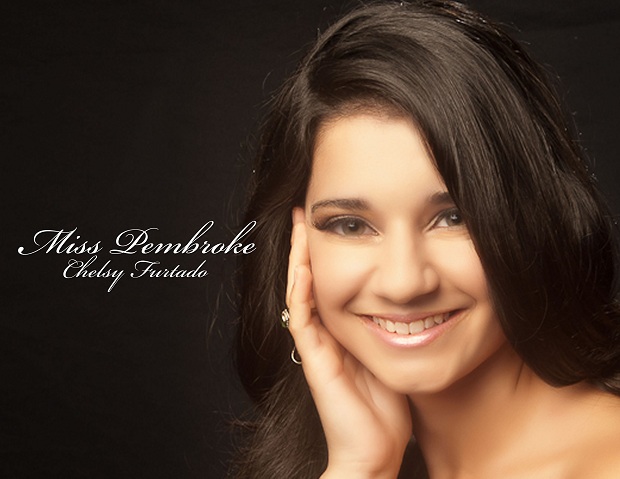 Miss Furtado also won the HSBC Recruit Extraordinary People Award, and the PwC Bermuda HeadStart Award for Excellence, and has participated in the Duke of Edinburgh Award scheme.
Asked why she entered Miss Bermuda, she said, "I entered the Miss Bermuda Pageant 2012 because I believe I possess the qualities that are necessary to become an ambassador for Bermuda. These qualities consist of poise, intelligence, a kind heart, leadership, and beauty."
"I would like to represent not only myself well but my country well in the Miss World Pageant. In addition, I would like to treat the whole experience as a learning one. Many of the skills that are learned in the pageant can be translated into real life situations," continued Miss Furtado.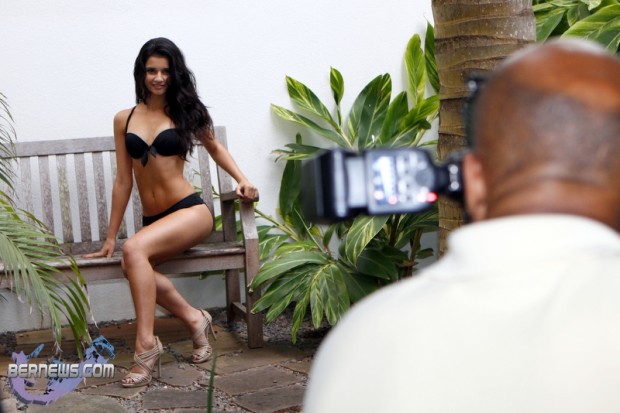 "It gives me an opportunity to work on my strengths, and more importantly my weaknesses. I would also like to encourage people to follow their heart not drowning in the opinions of others, and to never be afraid of failure. For failure helps you to learn and grow."
Asked what she has enjoyed about the experience so far, said, "It has been an extreme pleasure meeting the other ladies in the competition. I do not look at them as competitors, but rather new friends whom I can confide in and learn from."
Asked whether she is nervous or excited about getting onstage for the pageant, she said, "I am definitely both nervous and excited! It is always natural to be nervous when performing, but when the adrenaline kicks in the experience is exciting and fun!
"I look forward to seeing my families faces as I walk down the stage. I will be nervous about the results however, in the end the skills I have learned is reward enough."
The 2012 Miss Bermuda Pageant is scheduled to take place Sunday July 8th, at the Fairmont Southampton Hotel where reigning queen Jana Outerbridge will crown her successor. Tickets are on sale now here on bdatix.bm, with ticket prices of $65 for General Admission [level 3], $85 for Gold [level 2] and $105 for Patron [level 1]. View all our Miss Bermuda coverage here.
Read More About
Category: All, Entertainment, News, Style & Beauty