Jamaicans in Bermuda and all over the world yesterday [Aug 6] observed the 50th anniversary of Jamaica's independence from British rule.
Celebrations were compounded as during this same time period Jamaican sprinters are again dominating the Olympics, with Usain Bolt winning the gold medal in the men's 100m, with his fellow Jamaican Yohan Blake winning silver. In addition, Shelly-Ann Fraser-Pryce won the gold medal in the women's 100m, with Veronica Campbell-Brown taking the bronze.
Jamaicans in Bermuda celebrating independence: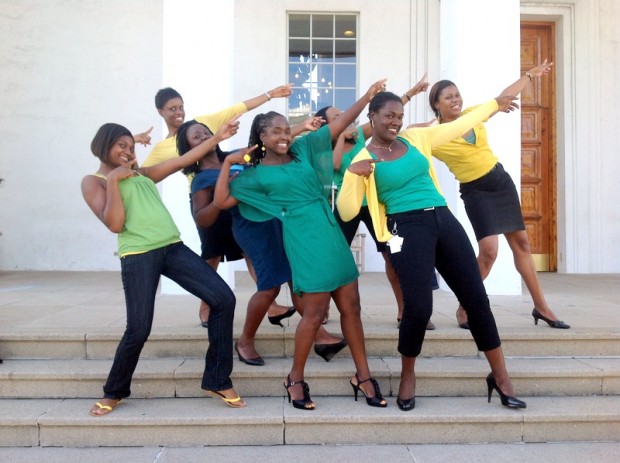 The Jamaica Observer reported that Jamaicans dressed in their black, green and gold in various styles, flocked to national events in the nation's two cities as well as parish capitals and town squares yesterday to celebrate the country's 50th anniversary of Independence.
The Jamaica 50 Grand Gala — the main Independence event — saw thousands crammed into the National Stadium where they were treated to the country's rich culture.
The Jamaican Association's documentary on the impact Jamaicans have had on Bermuda:
The Jamaican Association of Bermuda hosted a gala and dinner celebrating 50 years of Jamaica's independence on July 21st at the Fairmont Hamilton Princess. Jamaica attained full independence in 1962.
Read More About