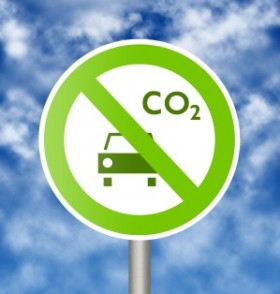 In an effort to build our community, promote healthy activities, and address serious environmental issues, Greenrock is collaborating with various organisations and concerned citizens to encourage Bermudians to consider alternative ways to commute to work or school.
On Friday, October 12th, they will put forth the challenge of leaving the car at home, where possible. The campaign encourages people to try cycling, walking, carpooling, or taking public transport.
A spokesperson said: "There are many benefits of participating in this event: save gas, get exercise, reduce traffic congestion and pollution, demonstrate you care about our environment, and get to know people in the community.
"We also understand the slight resistance to participating, given the safety issues and general weather challenges, but are encouraging Bermuda's residents to try it out for one day and see what our island could look and feel like with fewer cars on the road.
"Once people realize how simple and easy it can be, perhaps they would take their own initiative to offer their neighbor or colleague a ride more frequently, or to use pedal power on a more consistent basis. We aren't calling to abandon cars completely, but every little bit helps.
"Last year, the campaign was launched by an international network organization, 350.org, which works in almost 200 countries to mobilize against climate change. 'Moving Planet' was about moving away from our reliance on fossil fuels. A great variety of events sprouted up across the globe. (see www.moving-planet.org)
"Locally, a small group of citizens collaborated to facilitate Bermuda's involvement in that global event, measuring a fair number of participants and a notable reduction of cars on the road. We had commitment from businesses' green teams who cycled to work as well as students who rallied their peers to map their routes and organize carpools. It started as an environmental initiative but also spoke to social issues of health and community.
"This year, we hope to expand the participation through further partnerships and promotions with relevant organizations. The Department of Energy have committed to assisting with the campaign as it meets some of their objectives, as outlined in the White Paper. The Department of Parks will open the Railway trail to walkers, runners and pedal cyclists for the morning and evening commute, to ease traffic congestion and facilitate a safer route, where available.
"Bicycle racks in Hamilton will be highlighted for secure parking. Further, Winners Edge invite customers to visit the shop during the week leading up to the event for special deals on safety items, as well as being available during the event for any emergency services needed (ie. flat tires).
"Greenrock will provide schools and businesses with information packages on how to facilitate rideshares or group cycle rides and will be updating the website as more details on the event become finalized. Visit www.greenrock.org to find out more, register your participation, or to volunteer to help!
Greenrock provided some facts for reference:
The density per square mile of motor traffic on Bermuda roads is the highest in the world – more than 2,300 vehicles per square mile. A 2008 traffic study conducted by Transport Control Department said that if Bermuda had more than 15,000 cars on its total area of 21 square miles, it would reach saturation point. According to TCD's 2008 year-end figures, the number of registered vehicles on Bermuda's 37 miles of roads is 48,571.
The number of accidents increases with more vehicles. Driving time goes up as drivers contend with more road users. A general aggressive attitude is stimulated by the frustration resulting from battling too many cars.
Bermuda's a high cost of living is discussed enough. We need to address our 'cost of high living'. In 2008, Bermuda brought in 34 million litres of gasoline and each liter of produced 2.3 kg of CO2. In 2003, we were placed as the 10th highest global per capita contributor of CO2 emissions. (Glasspool, A., PhD. "The Impact of Climate Change on Bermuda" December 2008)
Read More About
Category: All, Environment