Digicel has introduced the very latest innovative technologies to the market with the provision of cutting-edge Integrated Communications Technology [ICT] services, including Cloud Technology.
The new 'Business Solutions' suite of products falls under a new arm of Digicel Bermuda called 'Digicel Business.' Digicel Business will focus on delivering total business solutions for its customers and will empower business customers with real efficiencies to generate real results by delivering global innovation locally.
Pictured below: Juan Mongini, Cisco Systems, Inc; Tom O'Neil, Business Solutions Director & GM of Transact; Wayne Caines, CEO, Digicel Bermuda and Rodrigo de Jesus, Avaya.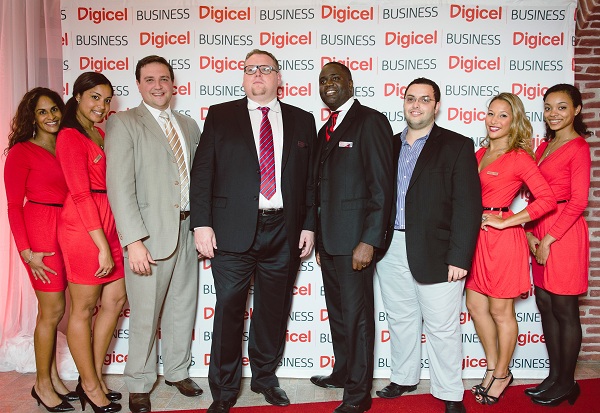 Tom O'Neill, Digicel Bermuda Director of Business Solutions comments, "Digicel Business is committed to understanding our customers' business challenges and working in partnership with them to deliver efficient and cost-effective comprehensive business solutions.
"By leveraging our relationships with some of the best and most trusted technology providers in the world, we will deliver the leading technologies available coupled with best practice applications to meet the needs of Bermuda businesses."
To showcase the new Digicel Business product range, over 100 C-level executives gathered on November 8th to view demonstrations and also to meet with representatives from Cisco, Avaya, Netxar and the Digicel Business team.
Initial Digicel Business product offerings are BlackBerry Enterprise Server (BES), Dedicated Internet Access, Digicel Virtual Desktop, Hosted Email, Online Backup and a range of Cloud Services. More information about these products can be found online at www.digicelbermuda.com/business or by speaking directly to Tom O'Neill at 500-0866.
Read More About
Category: All, Business, technology