[Updated with video] Speaking on the 36 PLP candidates who were nominated this morning [Nov 29] Premier Paula Cox said: "I'm so proud of our team of qualified candidates who are in touch with their communities. We have a team of caring people who love our island and our people.
"I'm so proud to stand strong with candidates like Renee Ming from Constituency #2. Renee is St. George's born and bred. She has a long history of serving the community and I would be honoured to serve with her in the next government.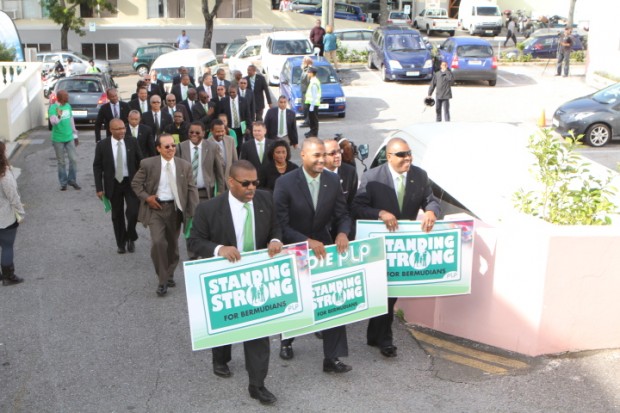 Premier Cox continued: "I'm excited to be joined by rising stars like Diallo Rabain from Constituency #7, Lawrence Scott from Constituency #24 and David Burt from Constituency #18. They have energy, ideas and passion to move our country forward. We saw that passion and commitment from Mr. Scott earlier this week when he put in a stellar debate performance.
"We have veterans like our Deputy Leader Derrick Burgess in Constituency #5, Wayne Furbert in Constituency #6, Dale Butler in Constituency #25 and Glenn Blakeney in Constituency #13. These seasoned leaders care deeply about their communities and have spent countless hours with their constituents working to make their lives a little bit better.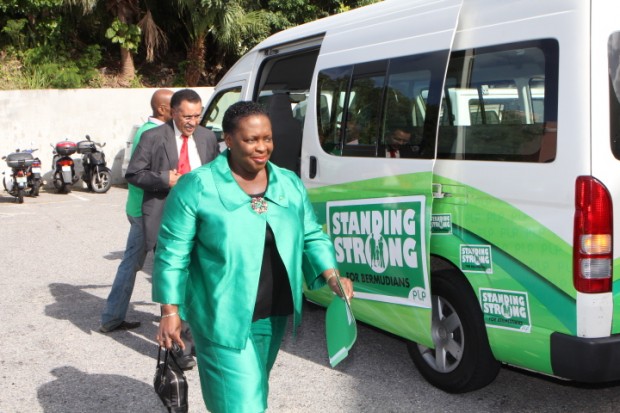 "We have experienced newcomers like Stephen Todd in Constituency #30, Vince Ingham in Constituency #19 and Vance Campbell in Constituency #9. Vance, Vince and Stephen have a wealth of private sector experience and knowledge that we hope to leverage in the next government to improve the efficiency of government and make sure that we can continue to deliver for all Bermudians. Walton Brown is a measured a thoughtful leader. He's got the kind of independent streak that will serve his constituents well in #17.
"There are so many others that deserve recognition. Dame Jennifer Smith, an anchor in St. George's and a pillar of the community for Constituency #1. Pastor Leroy Bean who has such a deep passion for people and a commitment to social justice in Constituency #4. Lovitta Foggo (Constituency #3), a leader with love for St. David's coursing through her veins.
"Neville Tyrrell, our calm, cool and collected force who will defeat Bob Richards in Constituency #11. And, of course, I'm looking forward to our veterans in the west Dennis Lister (Constituency #35), Michael Scott (Constituency #36), Terry Lister (Constituency #33) and Kim Wilson (Constituency #34) returning. I'm also pleased to announce that Anthony Richardson will be returning as our candidate in Constituency #12.
"I have so many more candidates that I'd love to talk about, but, there is only so much space and so much time! So, I'll conclude by saying that when voters go to the polls on Election Day, know that you are choosing between two candidates and we encourage you to pick the candidate that cares most about your constituency and who will most ably be able to serve you in the House of Assembly," concluded Premier Cox.
Read More About