[Update: Diallo Rabain, Renee Ming and Marc Daniels have been appointed as Senators, Opposition Leader Marc Bean has been sworn in, and the Shadow Cabinet has been announced. Video added]
Opposition Leader Marc Bean and the three Progressive Labour Party Senators will be sworn in at 11.30am this morning [Dec 27] at Government House.
At the PLP Special Delegates Conference on Dec. 21, Mr. Bean defeated Terry Lister for the Leadership position, which became open due to the resignation of Paula Cox following her defeat at the polls.
The Senate consists of eleven members appointed by the Governor. Five are appointed on the advice of the Premier, three on the advice of the Opposition Leader, and the final three are Independent Senators appointed at the Governor's discretion.
The PLP were able to appoint five Senators as the ruling party, which will now decrease to three. Two of the five PLP Senators [David Burt & Kim Wilson] won seats in the election, while Senators Jonathan Smith, Diallo Rabain and Vince Ingham all unsuccessfully contested various constituencies.
The Government has appointed two of their five Senators at this time, with both Michael Fahy and Nalton Brangman being sworn in as both Senators and Cabinet Ministers. The three Independent Senators are Carol Anne Bassett, Joan Dillas-Wright and James Jardine.
It is not known at this time who the three Opposition Senators will be, however we will update as able.
Update 11.33am: Opposition Leader Marc Bean was sworn in by Acting Governor David Arkley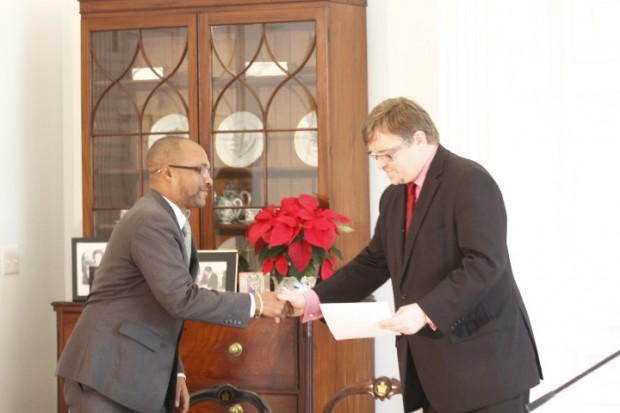 The only one of the former Senators to be re-appointed is Diallo Rabain who will serve as the Opposition Senate Leader. He is joined in the Senate by political newcomers Renee Ming and Marc Daniels.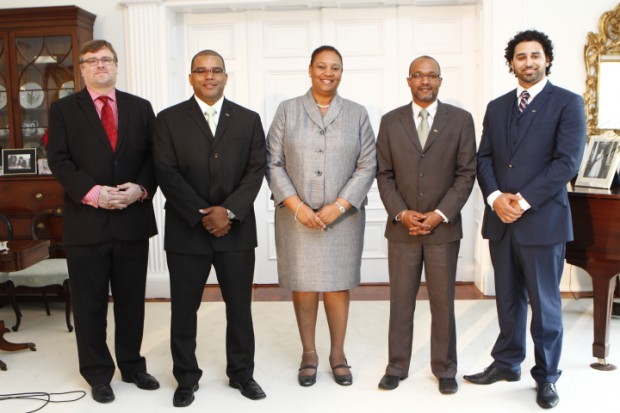 Marc Daniels — a well known defense lawyer — is a Managing Director at Charter Chambers, while Renee Ming contested C#2 St George's West in the recent election losing by only 4 votes to the OBA's Nandi Davis.
Update 12.25pm: Senator Rabain will serve as Shadow Minister of Environment & Planning and will be the Senate Spokesman for Public Works, Community/Cultural Development, and Education.
Senator Renee Ming will be the Shadow Minister responsible for the Municipalities, and the Senate Spokesperson for Health & Seniors, Finance, and Economic Development.
Senator Marc Daniels will be the Senate Spokesperson for the Attorney General and Legal Affairs, Home Affairs, Public Safety, and Tourism & Transport.
The full list of Shadow Ministries is below:
Attorney General & Legal Affairs – Kim Wilson
Finance – David Burt
Education – Walton Brown
Home Affairs – Walter Roban
Public Safety – Michael Scott
Public Works – Derrick Burgess
Economic & Social Development – Glenn Blakeney
Health & Seniors – Zane DeSilva
Community & Cultural Development – Michael Weeks
Tourism – Wayne Furbert
Transport – Lawrence Scott
Environment & Planning – Senator Diallo Rabain
Municipalities – Senator Renee Ming
Update 12.52pm: Video of the Swearing In Ceremony below
Read More About