The Progressive Labour Party invites its members, supporters, and the wider community to it's "Thank You Party".
The Party said, "This event, to be held at the Bermuda Industrial Union, on Saturday, February 9th, from 6pm til midnight, will be an opportunity to meet and mingle with the current Party Leadership, Members of Parliament, Party Officers and the general membership."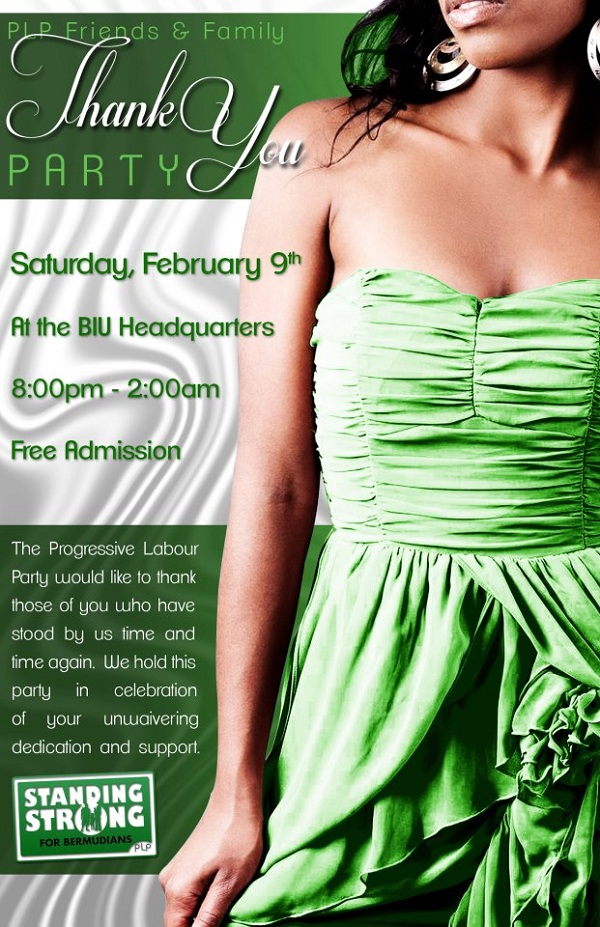 "It is to show appreciation to those many individuals that worked for and with the Party during the last general election campaign, as well as during the past 50 years of the Party's existence."
"We thought it would be appropriate to have an event to show our gratitude and appreciation to the many workers who advocated for and on behalf of the Progressive Labour Party. We have dedicated, committed and amazing supporters, and this is one way of saying thank you", stated Party Leader, Marc Bean.
Admission is free and there will be free food to enjoy.
Read More About
Category: All, Entertainment