Legendary "Sports Illustrated" photographer Neil Leifer had a ringside seat to history when Mohammed Ali knocked out Sonny Liston in a heavyweight championship bout in Lewiston, Maine on May 25, 1965 — and the picture he captured of that moment became one of the most iconic images of the 20th century.
Mr. Leifer will be holding a special exhibit of his work titled "Knockouts" — which will include his instantly recognisable photos of the 1980 "Miracle on Ice" Olympic hockey game between the US and USSR, football star Joe Namath and Secretariat's Triple Crown race among others — at the Masterworks Museum of Bermuda Art next month.
There will be an opening night reception on Thursday, May 2 from 5.30 p.m. until 7 p.m.
Neil Leifer photo of 1965 Ali-Liston fight, courtesy of "Sports Illustrated"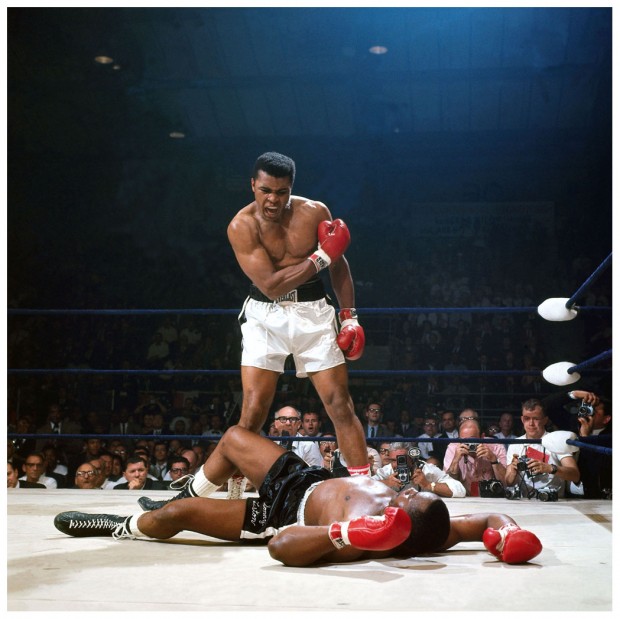 Best known as a staff photographer for "Sports Illustrated" and "Time", Mr. Leifer will also be discussing his award-winning photography of the 2012 Olympic athletes at a lecture being held at the Botanical Gardens gallery on Friday, May 3 from 5.30 p.m.-7.00 p.m.
Mr. Leifer's photography career has spanned over 50 years since becoming a professional while still in his teens. Beginning in 1960, his pictures regularly appeared in every major national magazine, including the "Saturday Evening Post", "Look", "LIFE", "Newsweek", "Time" and, most often, "Sports Illustrated."
Mr. Leifer has published 16 books, nine of which have been collections of his sports photographs. "Sports", his 1978 Abrams book, is considered by many to be the quintessential sports photography book. His two most recent, "Ballet in the Dirt" and "Guts and Glory" — both published by TASCHEN — showcase the very best of Mr. Leifer's professional baseball and football photographs.
In the fall of 2013, "Sports Illustrated" will publish a memoir of Mr. Leifer's remarkable career.
Mr. Leifer has traveled all over the world on sports assignments. He has photographed 16 Olympic Games [seven winter and nine summer], four World Cups, 15 Kentucky Derbies, countless World Series games, the first 10 Super Bowls and every important heavyweight title fight since Floyd Patterson beat Ingemar Johansson to regain the title in 1960.
He has photographed his favorite subject, Muhammad Ali, on almost 60 different occasions — covering his biggest fights and over 30 one-on-one studio sessions.
Read More About
Category: All, Entertainment