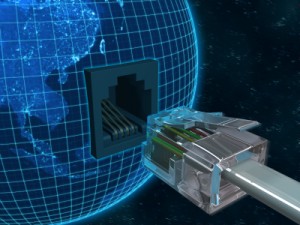 Vancouver's Multapplied Networks today [Apr. 8] announced a recent partnership with Bermudian telecommunications provider, North Rock Communications.
Under the partnership agreement, North Rock Communications will provide Multapplied's Bonded Internet™ technology to its business customers who need faster, more reliable networks with quality of service for voice and video-conferencing.
"We're very happy to be able to offer this technology to our customers," explains North Rock's general manager, Vicki Coelho. "We've prided ourselves on being able to offer our customers Freedom, Simplicity, and Choice – and we see Multapplied's technology as an extension of our product suite. We're seeing lots of interest, as we take this technology to market as our own."
Multapplied is equally excited about the new partnership. With the North Rock partnership, Multapplied extends Bonded Internet's availability to include Bermuda, Canada and the United States, Europe, and Australia.
"North Rock is exactly the type of partner we're looking for." says Jake McGuire, VP of Global Sales at Multapplied Networks. "We're excited that North Rock sees the value in Bonded Internet™ and is so committed to delivering this state-of-the-art service to win over new customers to their brand."
Multapplied's Bonded Internet technologyallows customers to combine Internet connections of various types and speeds, to create a single, high-speed, highly-reliable access connection for their sites. The system offers customers advanced bonding, sub-second failover, and Quality of Service. This technology, deployed worldwide, is changing the way customers buy bandwidth.
Read More About
Category: All, Business, technology