Astwood Dickinson unveiled the 7th release from their exclusive Signature Collection on Tuesday evening [June 11] during a shopping event at the Front Street store.
The $950 18kt gold Elephant pendant/pin is designed and handmade in Bermuda in the company's Front Street workshop by jeweler Julian Pitkin. This pendant/brooch also features a diamond representing the eye of the elephant.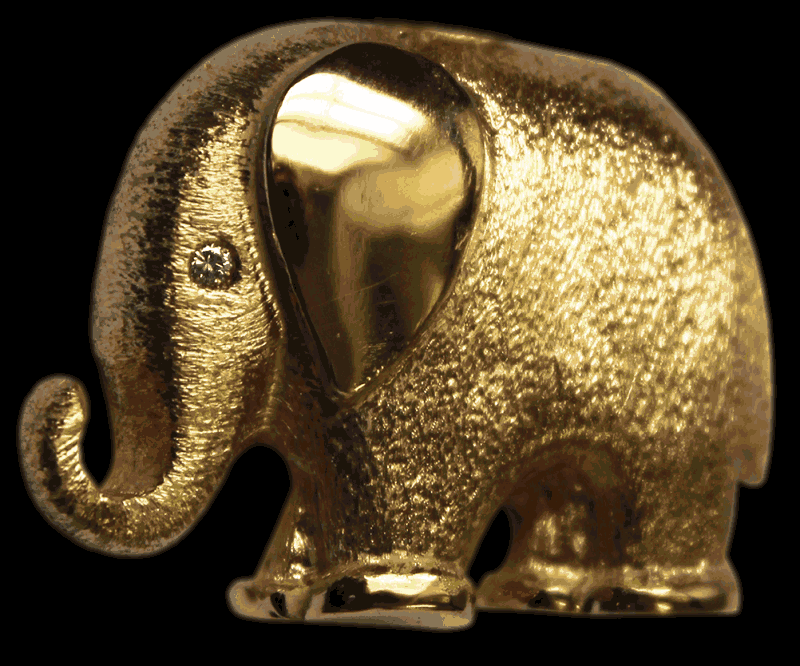 The Signature Collection production run is limited to 100 pieces, numbered individually. Each one also comes with a signed certificate of authenticity and retails at $950.
Managing Director Somers Cooper explained the choice of the motif saying, "The Elephant is considered to be a symbol of good luck and strength in many cultures. The Elephant's strong family bonds that exist among its species has naturally made the majestic animals also represent love, respect and loyalty."
Mr Cooper added, "The trunk plays a major role in superstitions regarding elephants. It is believed that an upward facing trunk ensures good luck and prosperity."
The new design follows on the heels of other limited edition Signature Collection pieces including the Dragonfly, Bird of Paradise, Stingray, Bumblebee, Marlin and Angel.
Read More About