After 111 years of operating at the same Front Street location, Bermuda's oldest jeweler is making a move westward to the Orbis building at 25 Front Street.
Astwood Dickinson Ltd., currently owned and operated by the A.S. Cooper Group, has relocated and plan to open their new fine jewelry and watch emporium on Friday June 5th right next door to their Men's and Children's shops.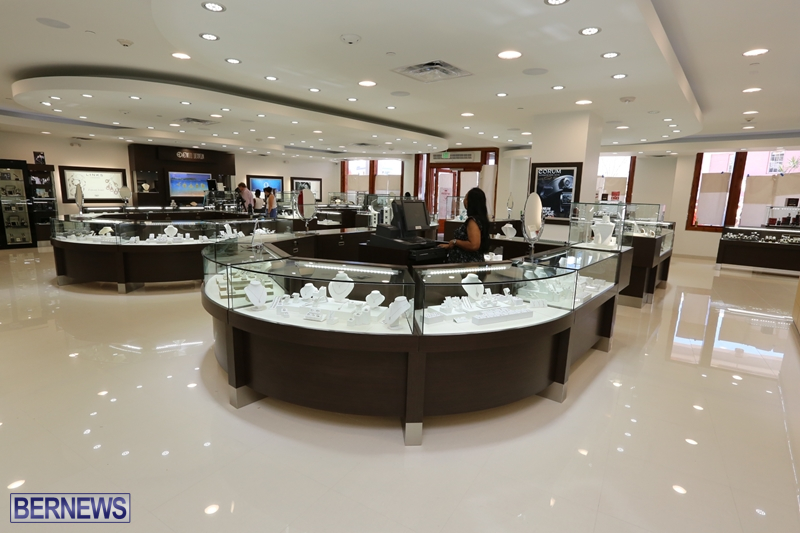 CEO Somers Cooper explained that the decision to move an iconic store like Astwood Dickinson was not taken lightly. "It's always a risk when moving an institution from an established and successful location. The opportunity arose at the same time our lease was near completion. We belived that a move to Orbis House would appeal to our customer base and allow us to showcase our beautiful products in an updated setting.
"Orbis House is closer in proximity to the multitude of offices that now border Pitt's Bay Rd. and is also directly across from the Hamilton Ferry Terminal providing tremendous foot traffic. We sensed that the local economy would start to improve soon, especially with the announcement of Bermuda hosting the America's Cup.
"The redevelopment of the Hamilton Princess just up the road was icing on the cake. With the help and cooperation from Rego Sotheby's Realty and the landlords, it became a reality. This move represents our strong commitment to the island, our customers, our staff and our vendors."
The new store was the brainchild of Mr. Cooper's business partner, James Boyce and Astwood Dickinson Managing Director, Ian Smith.
"While Astwood Dickinson enjoyed an enviable position as one of Hamilton's top stores we felt that it was time for us to reintroduce the company in a modern setting and realign our product mix to best suit both our local and tourist guests", said Mr. Boyce.
"Ian Smith came onboard and we developed a game plan to enhance our current offerings and introduce new and exciting brands to the island. At the same time Ian focused on recruiting and training staff with an eye to create and maintain a world-class standard of customer service."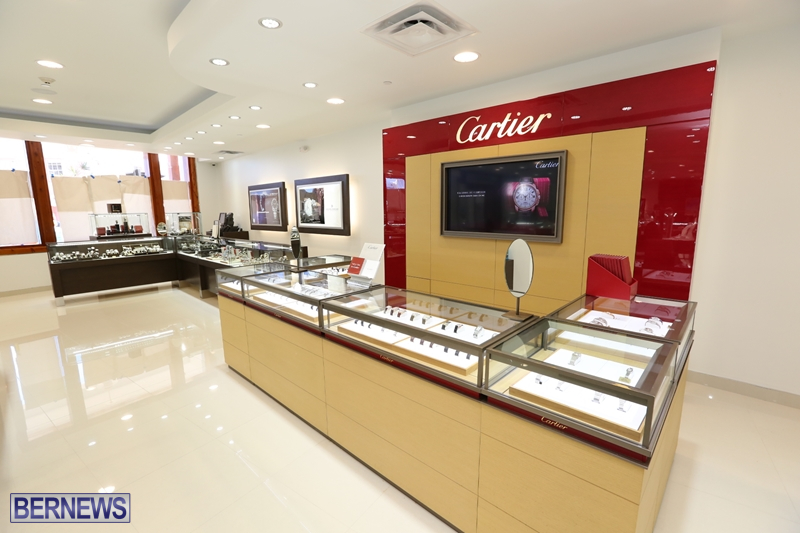 "After successful negotiations with the landlords, the Astwood Dickinson team set about designing a premium shop that could exist proudly anywhere around the globe," the company said.
"A plan was established that would complement the bright open space. Local contractor Mike Baker and his team from Ocean Interiors was engaged to manage the project within an extremely tight timeline, which they did successfully."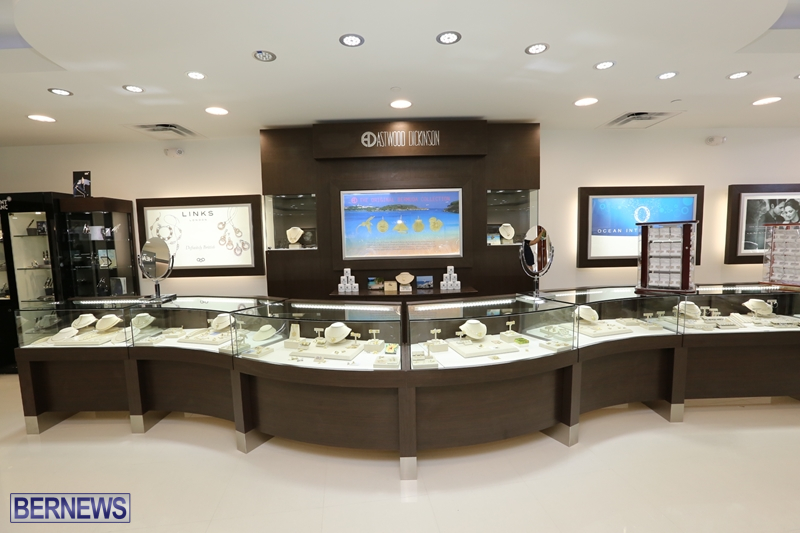 "Meanwhile Ian Smith set out to strengthen supplier relationships with existing vendors and find new ones to enhance the presentation. The new store features expanded ranges from Hearts on Fire, Effy Jewelry, Links of London, Mont Blanc and collections of quality gold and coloured gemstones.
"On the watch side, customers will appreciate exclusive presentations from Cartier, Omega, Baume & Mercier, Longines, and Tissot alongside Tag Heuer. Last and certainly not least, Astwood Dickinson will have a modern display of the 18 kt gold Original Bermuda Collection, designed and manufactured on-site by master goldsmith, Julian Pitkin."
Read More About