New media channels allow for a proliferation of unlimited online comments which are not always factual, however also represent a significant democratic extension of people participation, PLP MP Walton Brown said.
Mr Brown was speaking at a presentation about the challenges and opportunities for Members of Parliament with the 'new media' at a recent seminar in Singapore. The 24th Commonwealth Parliamentary Seminar was held at the Singapore Parliament House from 27 May to 1 June 2013.
'New Media' was described having these characteristics: hosted online; provide the ability to consume, create and add to existing content; ideal places to connect/engage and provide an interactive and two-directional experience. One of the presenters said Parliamentarians should seek to understand new media as "the world is online."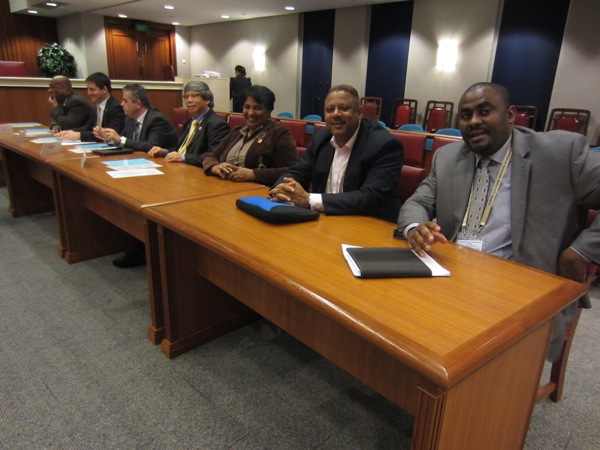 According to a report [PDF] Mr Brown identified the five challenges and five opportunities presented by new media.
Mr Brown said the five challenges of new media were:
Proliferation of unlimited enormous comments online, news media, on talk radio, on Twitter.
The facts were not all factual. The manipulation component was readily present.
For parliamentarians who refused to embrace it, they would find themselves increasingly marginalised in terms of political discourse.
All politicians who were challenged by the technology, resistant to new technology would findthat there would be a wider and wider gap between their political concerns, ambitions and activity and the concerns and interests of a younger generation.
Seemingly became a substitute for social activism.
The five opportunities of new media were:
It represented a significant and important democratic extension of people participation.
It allowed for information to be shared much more readily.
It shifted the power base of mainstream media.
It allowed for politicians to have a wide-range of modalities of contact and information and information exchange with their constituents.
It allowed MPs, aspiring politicians to be able to present themselves in far more than a one dimensional manner that the media traditionally presented parliamentarians.
Speaking about Mr Brown's presentation, the report said: "The presenter concluded that the new social media had fundamentally transformed the information dissemination process.
"It represented a series of challenges because of manipulation, enmity and the inconsistency in the presentation of facts and it provided an opportunity to democratise information process and to interact much more effectively with the constituents."
Quite a few local politicians are on Facebook, however Mr Brown is one of the few Parliamentarians who is active on both Twitter and Facebook, as is Deputy Premier Michael Dunkley.
During last year's election, both political parties — and some Independent candidates — made use of new media channels, frequently posting YouTube videos and maintaining Twitter feeds and Facebook pages.
You can read the full report on 'MPs & the New Media' presentation here [PDF].
Read More About