The fourth day of competition in the 2013 NatWest Island Games took place yesterday [July 17], with swimmers from some 20 different islands hitting the pool at the newly constructed Aquatics Centre in Devonshire.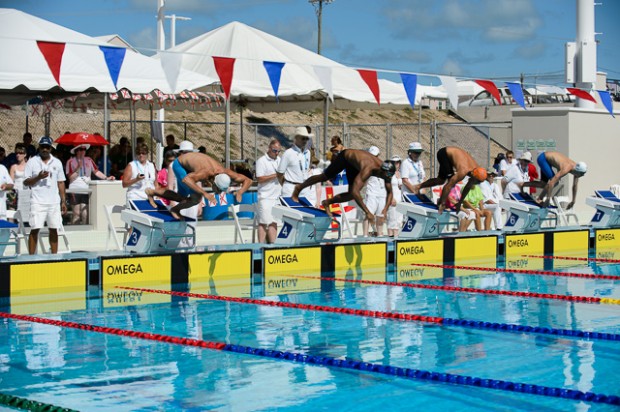 Bermuda swimmers won three medals during the day's competition, with Ashley Yearwood winning gold in the 50m freestyle, Rebecca Sharpe claiming a gold in the 200m backstroke, and the Bermuda female relay team [Lisa Blackburn, Rebecca Heyliger, Madelyn Moore & Ashley Yearwood] picking up their 3rd medal of these Games, this time a silver in the 4x100m freestyle.

Bermuda ended the fourth day of competition with a total of 39 medals. Isle of Man leads the medal table with 55, Jersey follow with 52 medals, while Guernsey has a total of 40 medals.
We have extensive coverage of the Island Games, with photo galleries available here, videos available here and all our Island Games coverage can be seen by clicking here.
Photos by Anthony Wade, click to enlarge:

Read More About