As the ongoing invasion of mass amounts of lionfish in Caribbean and Bermuda waters continues to take its toll on reef life, scientists are working overtime in order to identify a solution that would see populations of the invasive fish reduced to a manageable number in the area.
Despite all of the research being done, indications are the only solution appears to be the most obvious one: fishing the species until its numbers drop sufficiently.
A report published this week at ScienceDaily.com details researchers' efforts to explore the possibility that sharks and other reef predators could help to control lionfish populations, with a focus on determining whether overfishing of such predators could have lead to the population explosion of lionfish to begin with, particularly of the red lionfish.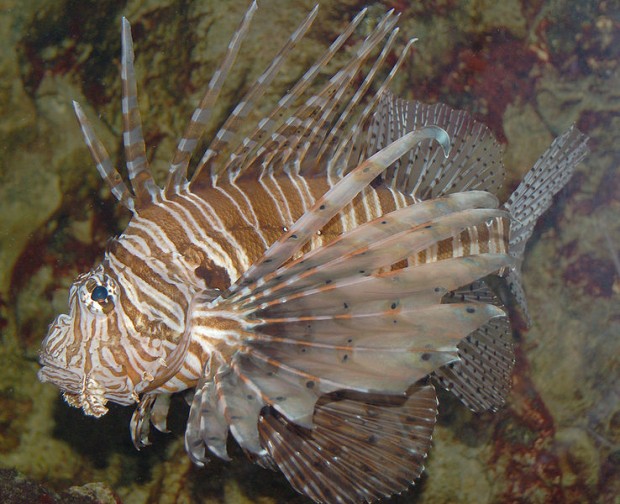 After an exhaustive study that included three years of research and the surveying of 71 reefs, the scientists involved determined that there is no correlation between populations of predators and lionfish, suggesting that lionfish are able to thrive in reef areas despite both increased predators and increased competition for prey.
While the study concluded that better balancing populations of lionfish and larger predators could only benefit reef health in general, culling of lionfish was noted to be the only viable option for reducing the invasive fish's numbers in the interest of promoting healthy populations of other forms of reef life.
Read More About
Category: All, Environment