[Updated] Bermudian sprinter Tre Houston has come out strong during the preliminaries this morning [July 18], shattering the 200m Island Games record with his time of 21.28.
The prior record was 21.31, which was set by Mattias Sunneborn of Gotland in 1999.
Houston running in the 200m finals: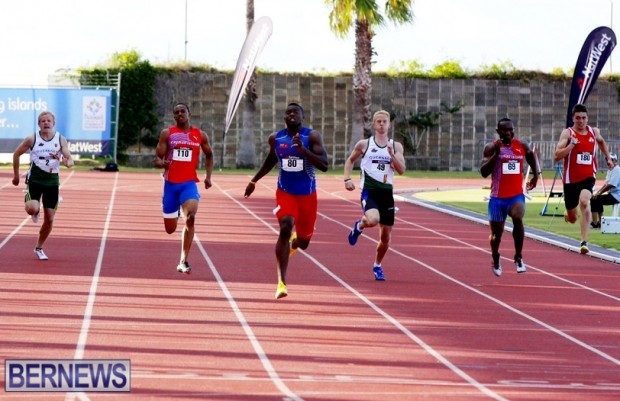 This is the second, well technically the third, record Houston has set in these Games, as it follows after his performance on Monday in which he won the gold medal in the 100m in record setting style.
In the 100m, Houston broke the old record — which had stood for some 24 years — in the morning's preliminaries, and he then came back and ran a 10.34 in the evening's finals to lower his own record set that morning.
Houston will compete in the 200m finals this evening, along with two female sprinters from Bermuda who also performed well in this morning's heats.
Bermuda's Shianne Smith won her 200m heat with the fastest time of all sprinters at 25.48, while Natasha Trott, who has already medaled in the 100m, also won her heat with the second fastest time of 25.86.
Houston after the 200m this evening: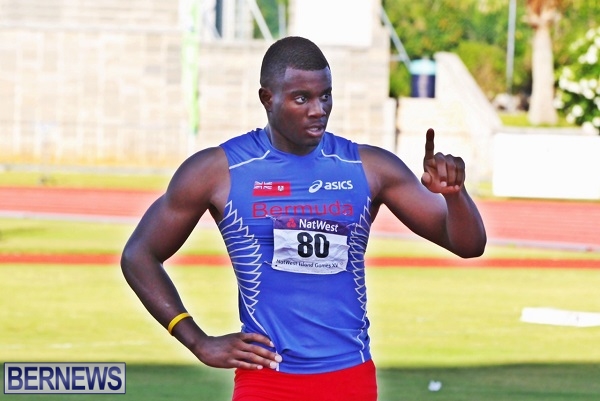 Update 7.29pm: Tre Houston has won the gold medal in the 200m finals this evening, setting a new Island Games record of 21.05, breaking his own record set in the heats this morning. This repeats what he did in the 100m…set a new record in the heats, and came back to set a new record in the finals.
Bermuda's female sprinters also did very well, with Shianne Smith winning gold in the women's 200m in a time of 24.87, and Natasha Trott taking the bronze in a time of 25.71.

Read More About